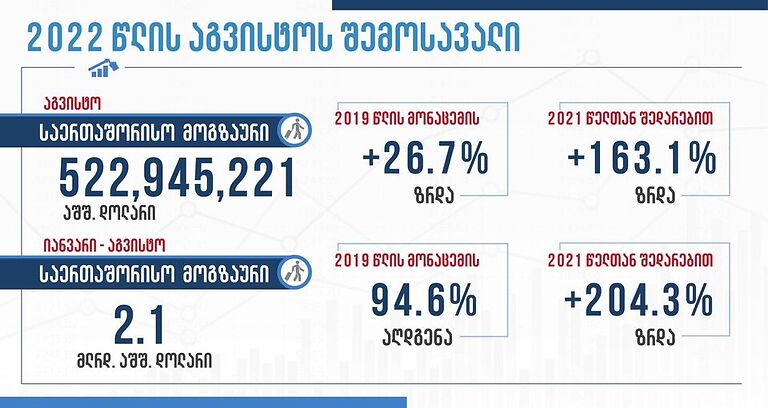 Georgia revenues USD 2.1 billion from tourism
Georgia received USD 2.1 billion in revenue from international tourism in January-August 2022, based on the statistics published by the National Tourism Administration.
For the second time since the pandemic, travel revenue in August 2022 exceeded that in 2019. It amounted to USD 522,945,221 in August, which is 26.7% higher than the same figure in 2019 (USD 110,158,684 US dollars).
Compared to August 2021, travel revenues increased by USD 324,158,964 (+163.1%).