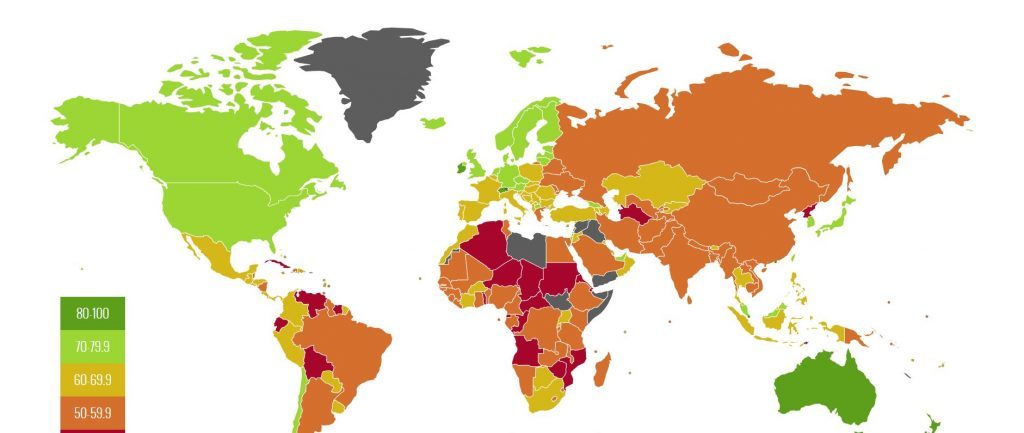 Georgia ranks 16th in Economic Freedom Index
US Strategic Studies Institute the Heritage Foundation has been divided countries into different categories by the Index of Economic Freedom.
Georgia ranks at 16th place with 76.2 overall score. Compared to the previous year, the country has improved its score by 0.2 points.
Top 5 countries include Hong Kong, Singapore, New Zealand, Switzerland and Australia.
Georgia occupies the 9th position among 44 countries in Western and Eastern Europe.
Georgia is included in "Mostly Free" list.