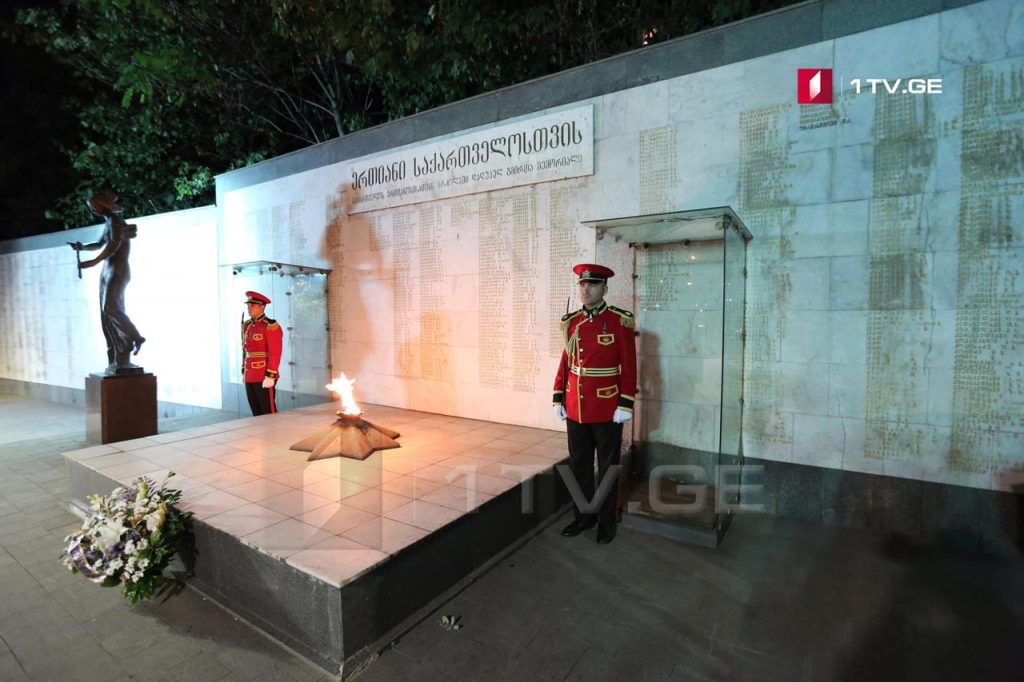 Georgia marks 28 years since the Fall of Sokhumi
Georgian officials, opposition leaders, Ambassadors and ordinary citizens are commemorating the 28th anniversary of the fall of Sokhumi on September 27, 1993.
The military confrontation in Abkhazia lasted 13 months and 13 days and ended on September 27, 1993, with the fall of Sokhumi and the defeat of the Georgian Armed Forces.
According to the data collected by the Georgian side, more than 10,000 Georgian soldiers and civilians died in Abkhazia while 300,000 people became internally displaced.
Georgian Prime Minister Irakli Garibashvili and his Cabinet members laid a wreath at the Memorial of Heroes Falling for the Unity of Georgia.
Georgian Dream's parliamentary delegation commemorated the fall of Sokhumi on 27th of September, 1993, and paid tribute to the fallen heroes, who sacrificed their lives for Georgia's independence and territorial integrity. pic.twitter.com/Rlnnj7u6Yq

— Georgian Dream (@GeorgianDream41) September 27, 2021
Georgian Foreign Minister David Zalkaliani said, "the day of the fall of Sokhumi is one of the most painful days in the recent history of Georgia, reminding us of the devastating power of war and associated with the greatest pain and loss."
#27September is the most painful day in history of independent #Georgia?? marking fall of #Sokhumi.
On the 28th anniversary, we #commemorate all victims of this tragic war.
It's our top priority 2 reunify our people & build a peaceful, strong European country w/t dividing lines.

— David Zalkaliani (@DZalkaliani) September 27, 2021
Parliament Speaker Kakha Kuchava noted that "September 27, 1993, is a very tragic day in the history of our independence that needs to be properly delivered, especially to the younger generations." Kuchava believes restoring trust and brotherhood will lead the country to unite.
Georgian State Minister for Reconciliation and Civil Equality Tea Akhvlediani stressed that "the peace process must continue in the spirit of self-sacrifice and tireless work to achieve the unification of our people, the prosperity of Abkhazians and Georgians in a united strong and European state."
To mark this anniversary and pay tribute to the memory of those who perished, Ambassador Kelly C. Degnan, Senior Defense Official COL Stephanie Bagley, and members of Walter Reed Army Institute of Research in Georgia laid wreaths at Heroes Square.
"Sokhumi fell to Russian-backed forces 28 years ago today. This grave tragedy resulted in thousands losing their lives and hundreds of thousands forced from their homes. We remember this day with sorrow and with the hope that remains in the hearts of so many internally displaced people," US Embassy said in a statement.
September 27 is a day of sorrow, memory, and hope in Georgia. This is the day when Sokhumi fell, as thousands lost their lives, and hundreds of thousands lost their homes.https://t.co/zLetuhrvjM

— U.S. Embassy Tbilisi (@usingeo) September 27, 2021