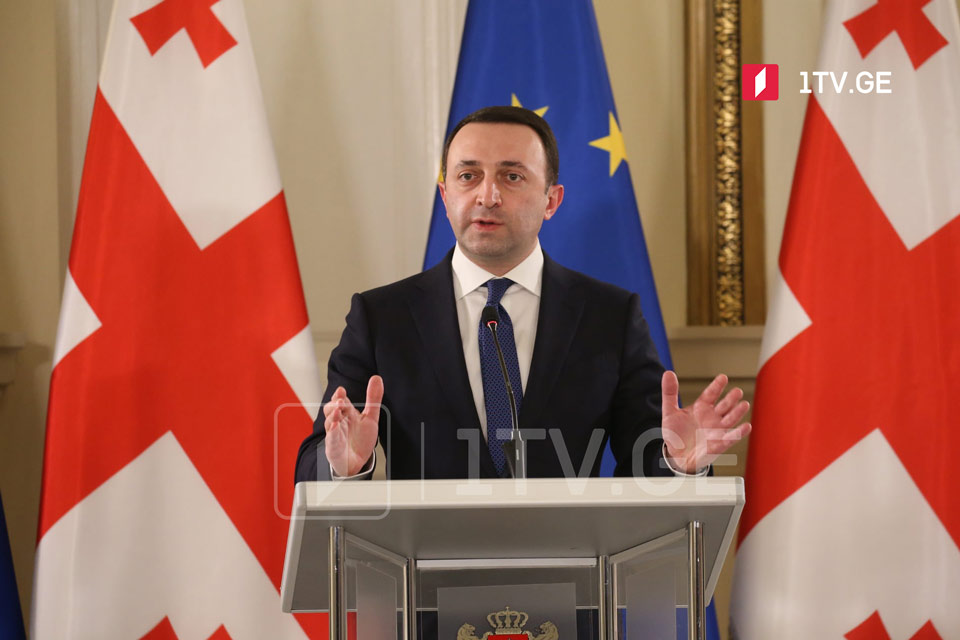 Georgia expects EU to make prudent, fair decision on candidacy status, PM says
Georgian Prime Minister Monday stressed the country "thoroughly fulfilled" all the commitments and promises made with the European Union (EU).
Irakli Garibashvili believes by applying for EU membership, "the Georgian government proved it was committed to fulfilling the will of the Georgian people."
The PM named the country's active foreign policy over the EU candidate status.
"On my instructions, Foreign Minister Ilia Darchiashvili has been actively talking to his European counterparts. He has already held over 20 meetings with 17 foreign ministers. More meetings have been slated for the coming weeks. I also made many visits, including Brussels. I had high-level meetings with our European, Western counterparts," Garibashvili underscored.
Georgian PM stressed that "Georgia being an associated country with a free trade and a visa-free regime is the merit of the Georgian Dream."
He continued that "the current destructive forces" have been trying to kick off an anti-state campaign against the country with defamatory articles, stories, or meetings in Brussels.
"I believe that there are wise, prudent politicians in the EU, and they will also make a wise, prudent and legal decision," Garibashvili added.