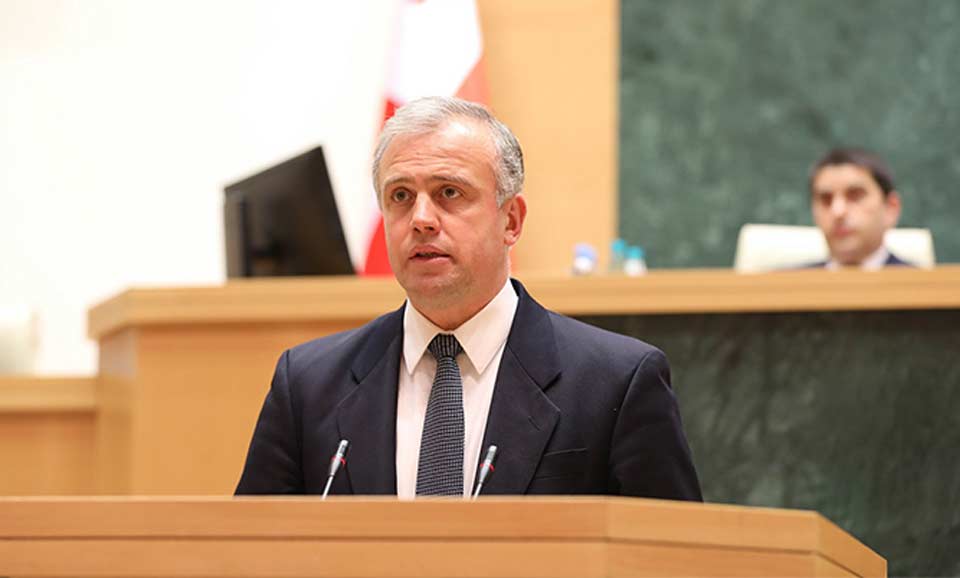 GD says draft resolution in support of Ukraine to be explicit
The draft resolution in support of Ukraine is explicit and straightaway, said Giorgi Khelashvili, First Deputy Chairman of the parliamentary Foreign Relations Committee.
"Our main task today, as the resolution demonstrates, is to reduce tensions to avoid a catastrophe somehow. This difference may be insignificant for you, but it is a crucial difference between the resolutions of 2014 and the current resolution," Khelashvili claimed.
Giorgi Khelashvili noted that, unlike the United National Movement (UNM) party, the Georgian Dream party supported a resolution against the annexation of Crimea in 2014.
Chairman of the GD faction in the Georgian parliament Mamuka Mdinaradze said the draft reflects Georgia's national interests to avoid war in the region. He believes it is wrong to use a pretext as a basis for non-participation in the process.
"Under the given circumstance, the text is most optimal and the right standpoint for the future to be true before everybody," Mdinaradze said.
On January 26, the ruling Georgian Dream (GD) released a draft resolution in support of Ukraine. "Georgia decries any intention against the territorial integrity of the sovereign state," GD resolution on Ukraine reads. Opposition politicians refused to sign the draft. They claim that the text does not mention Russia as the aggressor country.