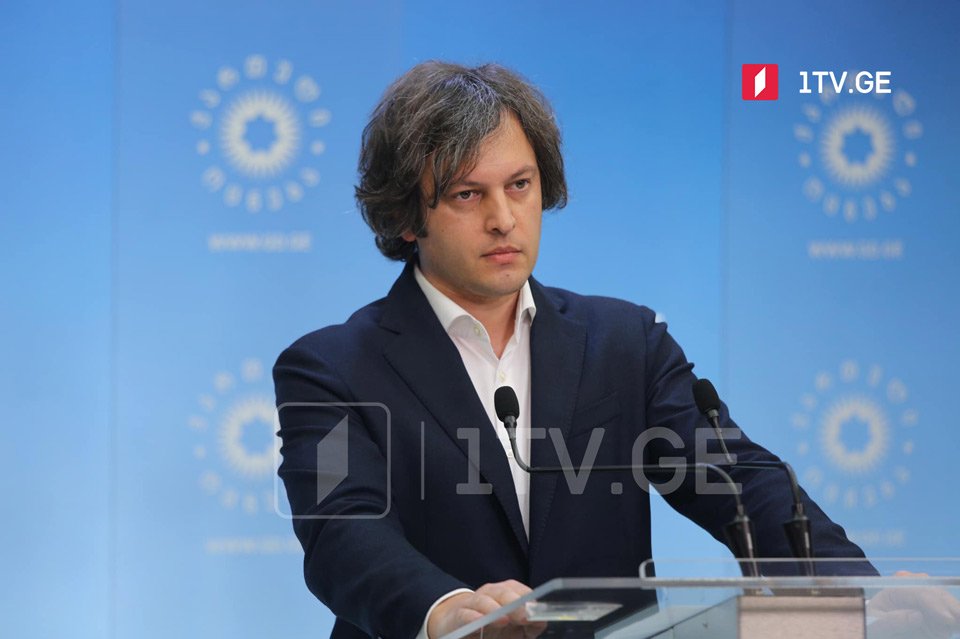 GD Chair: Those planning 2nd front opening in Georgia brought Saakashvili in
Ruling Georgian Dream (GD) party chair Irakli Kobakhidze on Wednesday remarked on topics concerning ex-PM and GD founder Bidzina Ivanishvili and jailed ex-President of Georgia Mikheil Saakashvili.
Asked about MEP Anna Fotyga's statement calling Bidzina Ivanishvili an oligarch "who should be sanctioned," Kobakhidze says those deeming Ivanishvili an oligarch are "agents, the war party's agents."
As for Saakashvili's pardon, the GD Chair believes it's the President's prerogative, but "society should evaluate the choice in favour of disorder. I hope the President will not do so."
"Those advocating for Saakashvili's release, both inside and outside the country, are driven by an interest to wreak disorder in the country," he went on. According to Kobakhidze, "those desiring a second front opening in our nation sent Saakashvili to Georgia."
"Before his [Saakashvili] arrival in Tbilisi, they arranged a background for him, for example, by holding some conference or event with the famous odious MEPs – Andrius Kubilius, Viola von Cramon and many more. The global war party is a specific group longing for unrest in Georgia, the government shift, the second front; they brought Mikheil Saakashvili to Georgia. Of course, now these people feel responsible and ask for Saakashvili's release. One thing is the responsibility, and another is the interest to trigger unrest in the country," Kobakhidze asserted.
In response to calls for Saakashvili's transfer abroad, Kobakhidze stated: "The transfer is a kind of release. No one can make such a political decision." He added that "these issues cannot be the subject of political discussion. The state agencies should handle inmate-related issues, and the decision should not be political."