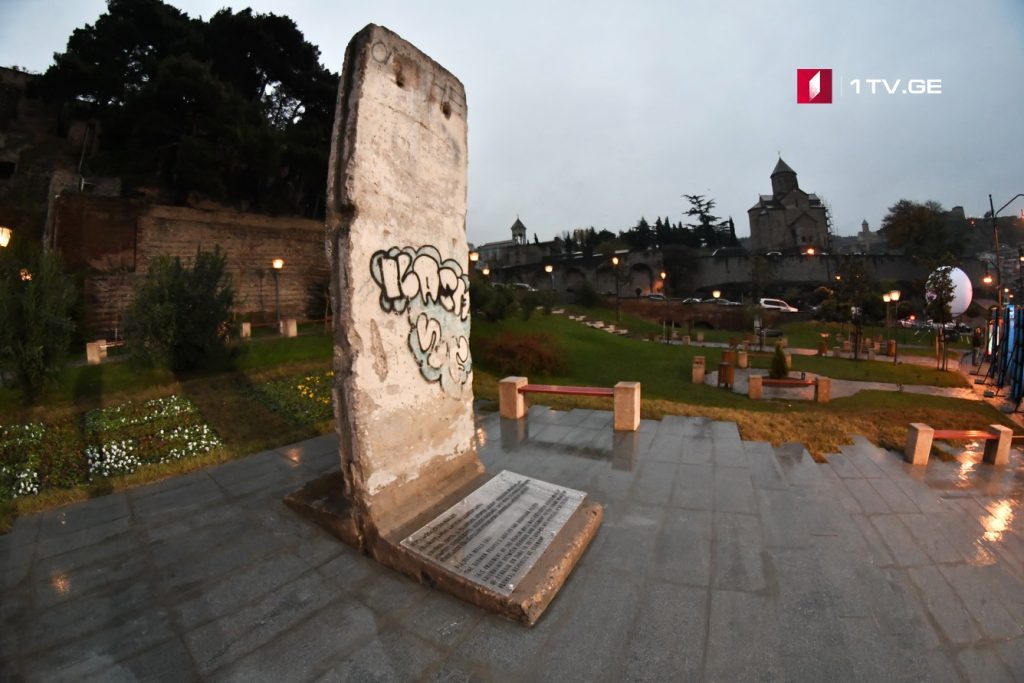 Fragment of Berlin Wall placed at European Square in Tbilisi [Photo Story]
The fragment of the Berlin Wall has been placed at the European Square in Tbilisi today.
The fragment was presented as a gift to the Georgian Prime Minister during his visit to Germany as a sign of Georgia-Germany friendship on June 16, 2017.
The event was attended by the Prime Minister of Georgia, the Ambassador of Germany to Georgia, the Ambassador of Georgia to Germany and other officials.