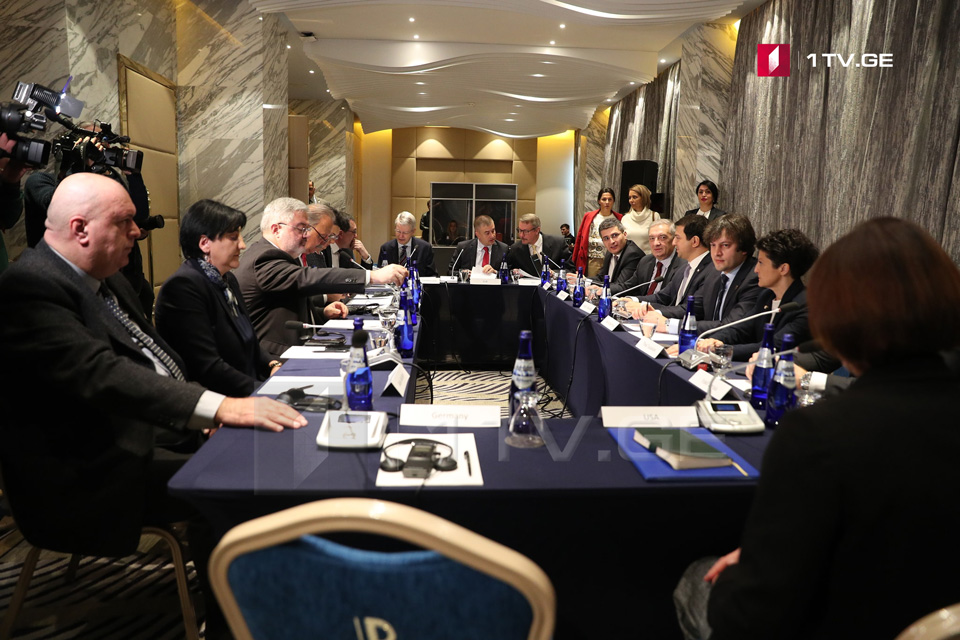 Fourth round of negotiations being held between ruling party and opposition
The fourth round of negotiations is being held between representatives of the ruling Georgian Dream Party and the opposition over election system in Georgia at Sheraton Hotel in Tbilisi.
Representatives of the Diplomatic Corps are attending the meeting. Leader of the parliamentary majority Mamuka Mdinaradze is expected to propose certain changes during the meeting.
Representatives of the opposition and public movements have been holding large-scale protests in Tbilisi since November 14 following the parliament's turning down of constitutional changes regarding transformation onto the proportional system of elections for 2020 parliamentary polls in Georgia.