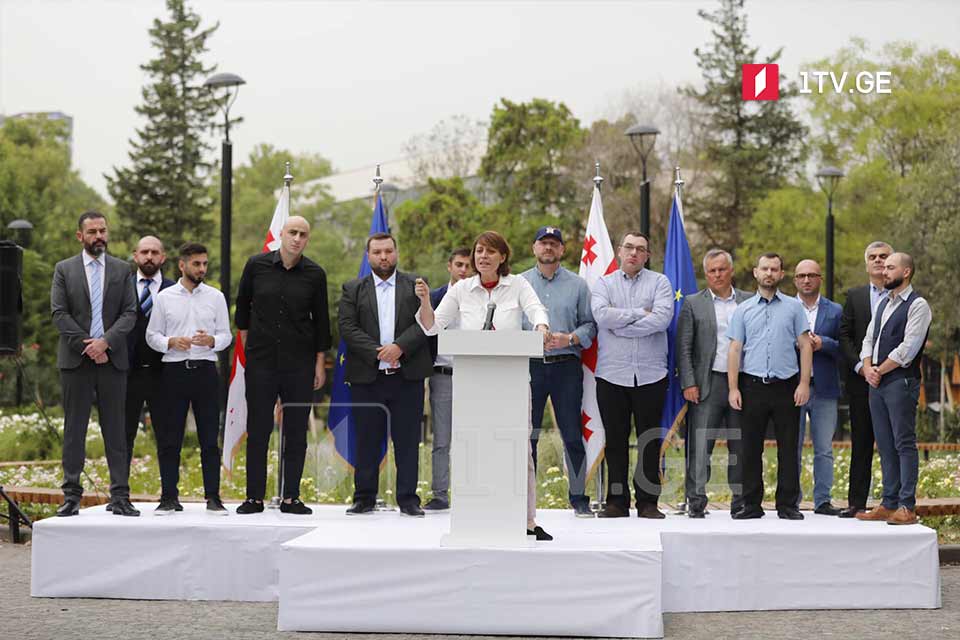 Four opposition parties to nominate single-mandate candidates
Four opposition parties, United National Movement (UNM), European Georgia, Girchi-More Freedom and Droa (It is Time), nominated their single-mandate (majoritarian) candidates for the October 2 local elections.
European Georgia and Droa will have three candidates each, Girchi-More Freedom – 4, and UNM nominated none. UNM will have the party Chairman Nika Melia only running for Tbilisi Mayor in the upcoming elections.
Nika Melia, UNM's Tbilisi mayoral candidate, called on the opposition supporters for unity. He said some might not like him personally, but those who voted for him during the previous elections voted for change, and the same must happen this time.
"Let us not criticize each other. It is time for unity. We can turn a hopeless situation into a favourable condition. It is a matter of faith," Melia claimed.
Droa Leader Elene Khoshtaria urged the voters to go to the polls and choose between worse and better. "We propose a historical decision, coalition rule," Khoshtaria said. She added that the opposition is united in the struggle but is as diverse as the Georgian society at the same time.
Giga Bokeria, Chairman of European Georgia, said the October 2 elections were the chance for Georgia to go back to normal and become a free country.
According to Zurab Japaridze from the Girchi-More Freedom party, the opposition shares the need for change. He believes the upcoming local elections would be a test of legitimacy for the government. If the Georgian Dream is defeated, the country will go to the polls again and will have a chance to change something.
Iago Khvichia, a member of the Girchi party, said the opposition strategy is incorrect. "One part of the historically affiliated with the UNM opposition presented joint candidates, others plan to run independently. It seems they want Nika Melia's defeat in the elections," Khvichia claimed.