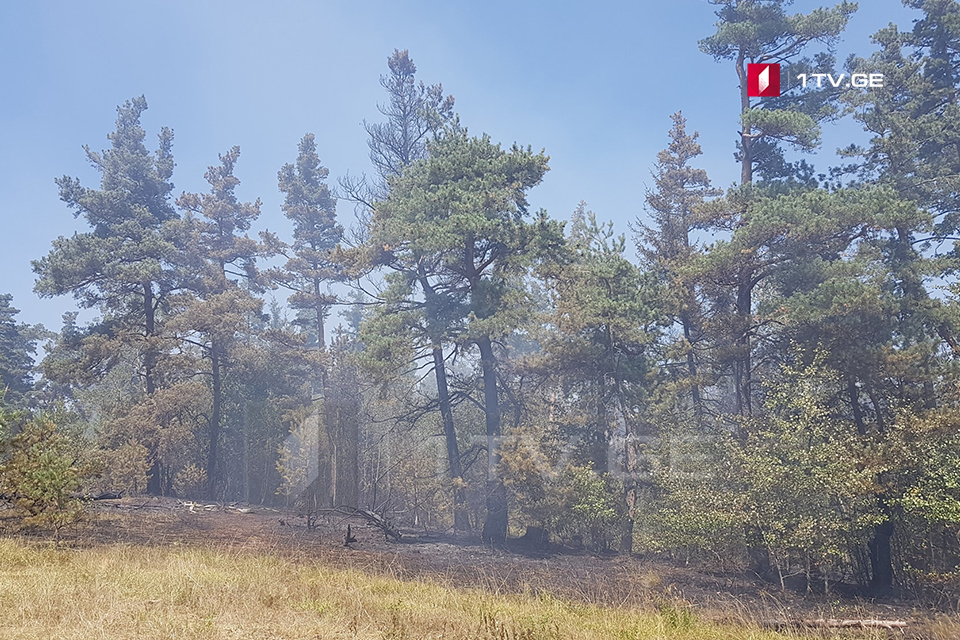 Forestry Agency calls on population for being careful about fires
Fire-extinguishing works continue in Sakavre village of Gori Municipality, Shida Kartli region, with the involvement of about 60 employees of Forestry Agency.
According to Davit Aladashvili, Deputy Head of the Agency, the fire has spread onto the space of 10 hectares. The 40-year-old artificial pine forest is destroyed.
A field headquarters is arranged at the disaster site to coordinate the ongoing works. "August is a dangerous period. High temperature increases risks of fire. We call on the population for being careful," Aladashvili said.
A total of 170 firefighters, dozens of firefighting and emergency machines and two border police helicopters have been brought in to extinguish a fire in Georgia's Shida Kartli region.
The firefighters from all the municipalities of Shida Kartli as well Samtskhe-Javakheti and Tbilisi are jointly trying to extinguish the fire, which broke out on August 22. An investigation into causes of the fire is ongoing.