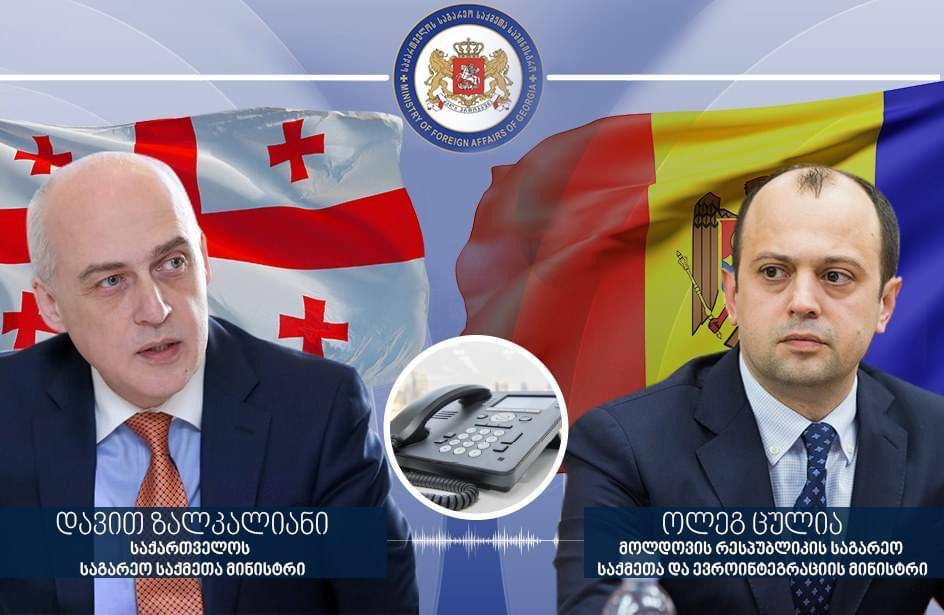 Foreign Ministers of Georgia and Moldova hold phone conversation
Foreign Minister of Georgia Davit Zalkaliani held a phone conversation with Minister of Foreign Affairs and European Integration of Moldova Oleg Ţulea.
According to Foreign Ministry, the sides exchanged with the information about measures taken by the countries in prevention of novel coronavirus pandemic.
Zalkaliani talked about restrictions, which Georgia imposed and were hailed by the international community and the World Health Organization.
He also discussed how the Georgian government managed to bring Georgian citizens living abroad in different countries back to Georgia.
The ministers stressed on the importance of mutual support under the given situation and packages of relief aid allocated to Eastern Partnership countries in struggle against the pandemic.