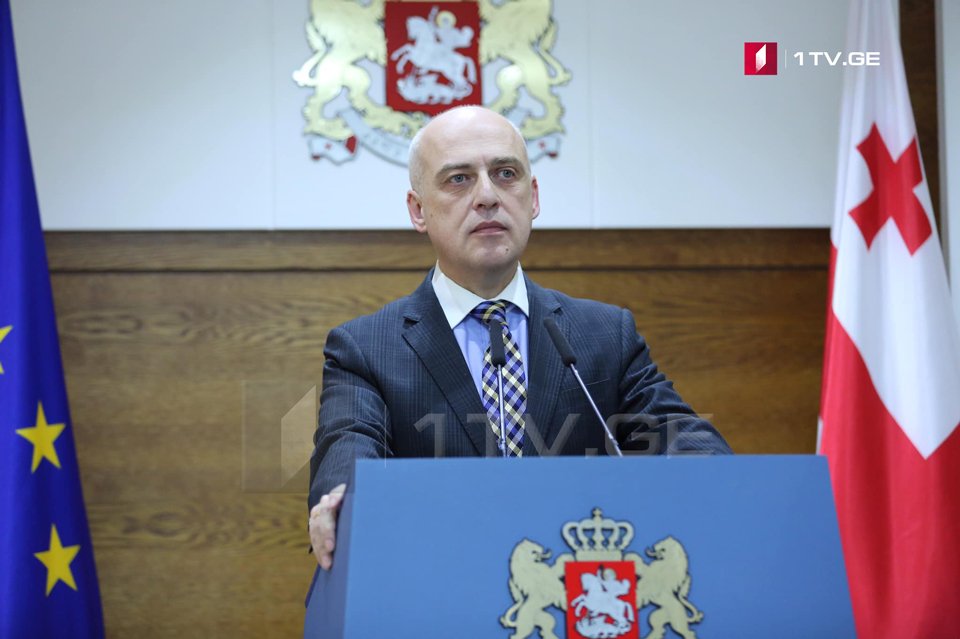 Georgian FM welcomes NATO support for Georgia's NATO aspirations
We welcome the report of the NATO Expert Group – NATO 2030: United for a New Era, which carries important supportive messages and vision towards Georgia among others, David Zalkliani, Minister of Foreign Affairs of Georgia, said in a statement.
The Minister underlined the importance of the Georgian side's participation in drawing up the document and expressed gratitude to the group of experts and the NATO Secretary-General, who took into account Georgia's stance and once again expressed support for Georgia's aspirations to join the Alliance.
"The active participation of Georgia, as a NATO aspirant and future member state, in drawing up the document that defines the future of the Alliance indicates the special relationship between NATO and Georgia," Zalkaliani declared.
David Zalkaliani also underlined the fact that Georgia, Ukraine, and Northern Macedonia -three NATO aspirant countries are mentioned in the document in an open door policy context. NATO Expert Group recommends the Alliance to remain committed to the decisions of the 2008 Bucharest Summit, to take specific steps to implement this decision, and "to raise the issue of aspirants' membership to a higher level of the agenda.
"The document provides that NATO should extend its support to those partners who have expressed their will to join the Alliance and assist them in development of appropriate mechanisms and implementation of reforms necessary to meet the necessary membership criteria through cooperation in political, military, civilian and administrative spheres", the statement reads.
According to the same statement, Russia's actions against Georgia and Ukraine are assessed as aggression. The document emphasizes that Russia's policy is a major threat to both these countries and the Black Sea region and the Alliance.
Georgian Minister of Foreign Affairs made this statement hours before taking part in the meeting of the North Atlantic Council (NAC) Foreign Ministers' session via tele-conference within the framework of the meetings of NATO Ministers of Foreign Affairs.