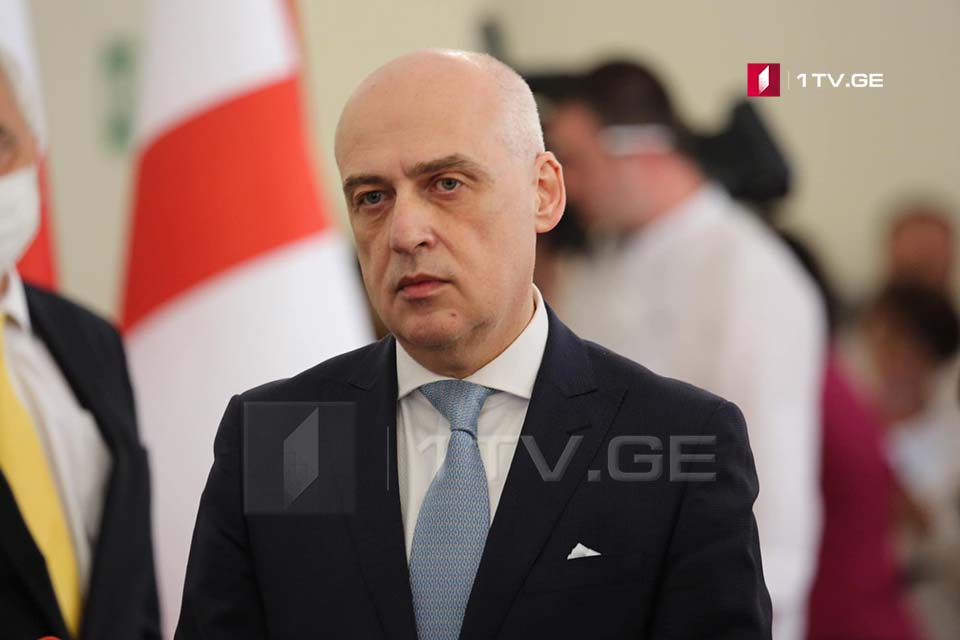 Foreign Minister – PM's visit to Brussels is of big importance the outcomes of which will become apparent soon
Davit Zalkaliani, Minister of Foreign Affairs of Georgia said that the recent visit of Prime Minister Giorgi Gakharia to Brussels was very successful both with respect to the number of meetings and in content.
According to Zalkaliani, the fact that the visit took place under the conditions of COVID-19 pandemic could confirm how Georgia was significant for the European Union, NATO and how Georgia's strategic partners cared about Georgia's European and Euro-Atlantic integration. He said that the visit was of big importance the outcomes of which would become apparent soon.
Foreign Minister underlined that Georgia was given high assessment as an aspirant country. "One moment which is new both for European Union and NATO is defining Georgia's role and function in Black Sea region's security," Zalkaliani said.
Zalkaliani said that the Georgian side reiterated readiness of the Georgian government to hold October 31, 2020 parliamentary elections transparently and in line with highest democratic standards.