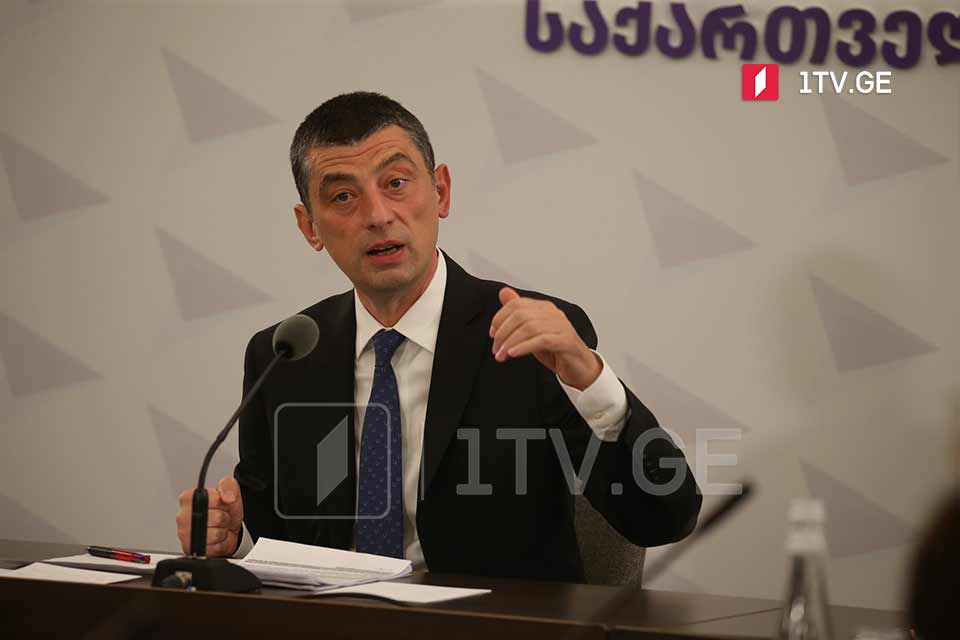 For Georgia leader says state interest to be primary for his party
"We do not betray our principles. We do not fight against anyone. We work for the country's future and do the best for Georgia only", Giorgi Gakharia told journalists at the opening of a regional office of the For Georgia party in Gori.
Gakharia considers it essential to build a strong state together, regardless of political views, for future generations. He said that the party would act in the best interests of the state.
According to the For Georgia leader, he had to defend the Georgian Dream during his visits to Brussels and the US to protect state interests.
"We had interesting, intensive visits to Brussels and the United States. We had to defend the inconsistent and stupid steps of the Georgian Dream due to the state interests. Sometimes they forget that they run the state and by their inconsistent, feeble steps are damaging the state interests," he said.
Leader of For Georgia denied the rumours about holding any meeting with Mikheil Saakashvili and excluded any possibility of having an alliance with the UNM. "It is a lie, fabricated by the current bosses of Georgian Dream. The ruling party is trying to strengthen its positions with lies," he said.
Gakharia also echoed the resignation of CEC Chair Tamar Zhvania.
"2020 parliamentary elections were legitimate, confirmed by international observers. Georgian Dream failed to defend elections results, as well as the CEC chair. Moreover, I am sure it facilitated her resignation," Gakharia added.