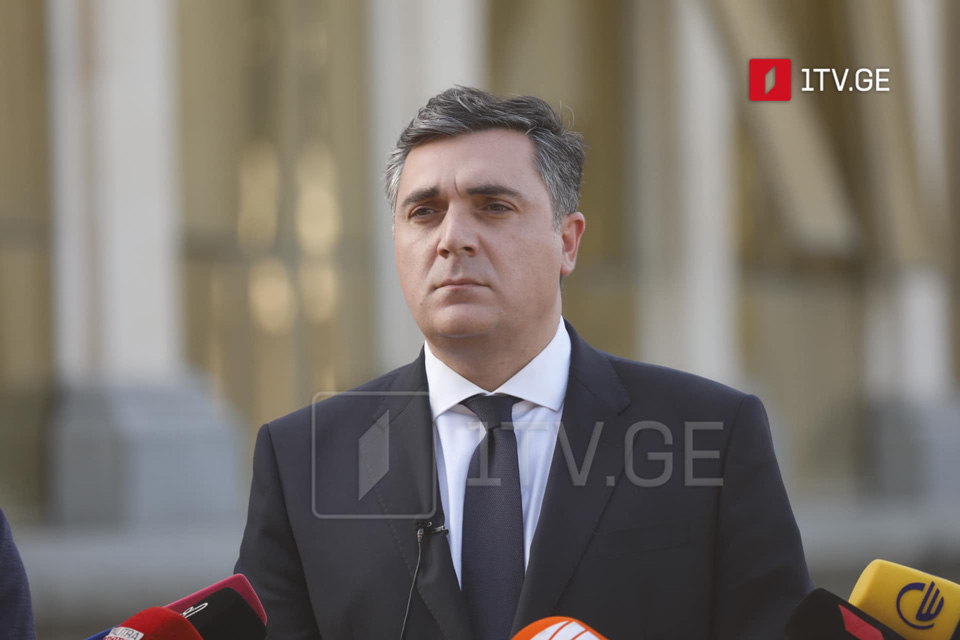 FM says Georgia to fulfil commitments in set terms, expects positive decision
"Speaking about a merit-based decision and the deserved attitude, our positioning is grounded on the tangible results, which our country has achieved with the concrete steps and the reforms that are obvious for everyone," said Georgian Foreign Minister Ilia Darchiashvili in New York.
According to the FM, Georgia will fulfil the commitments in the set term and expects only a positive decision over EU candidate status.
Ilia Darchiashvili emphasized that Georgia's partners should view this decision in a global aspect since the significance of the decision will be "unity and unity is the future of the European Union."
"We always stress that the European future of Georgia is not only the future of Georgia, it is the future of the European Union, the future of the Eastern flank of the European Union, and we want our partners to look at this important decision in this light. The impulses that are there today are very encouraging.
We continue making efforts to keep on the reforms. We and the ruling party chairman spoke about this. The commitments, which we have taken, will be fulfilled in the set terms, and we expect only a positive decision. This is our internal feeling and this faith is based on concrete activities, which the Georgian government carried out," he said.
Georgian delegation, led by Prime Minister Irakli Garibashvili, participates in the 78th session of the UN General Assembly (UNGA) in New York.