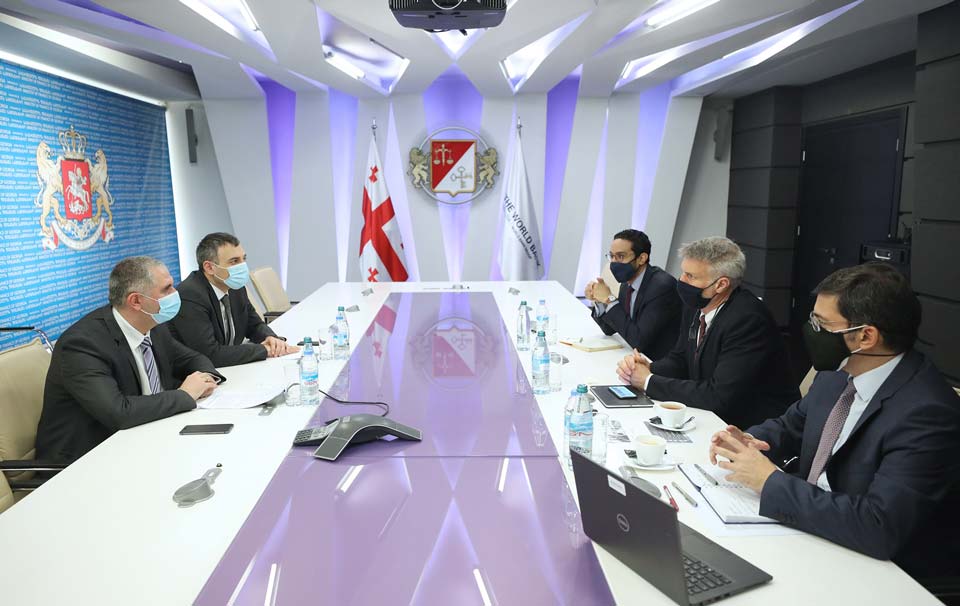 Finance Minister meets WB Regional Director
Georgian Minister of Finance, Lasha Khutsishvili, met with the World Bank Regional Director for the South Caucasus, Sebastian Molineus. The meeting discussed the cooperation between the World Bank and Georgia.
Sebastian Molineus congratulated Lasha Khutsishvili on his appointment as Minister of Finance and expressed hope that the partnership will continue successfully.
The Minister thanked the WB Regional Director for the significant support that the World Bank provides to Georgia. He underlined the WB's role in battling with the COVID-19 pandemic and the economic development.
The sides highlighted the progress made by Georgia in the reform process. They expressed hope that active cooperation will continue in the post-pandemic period for rapid economic recovery.