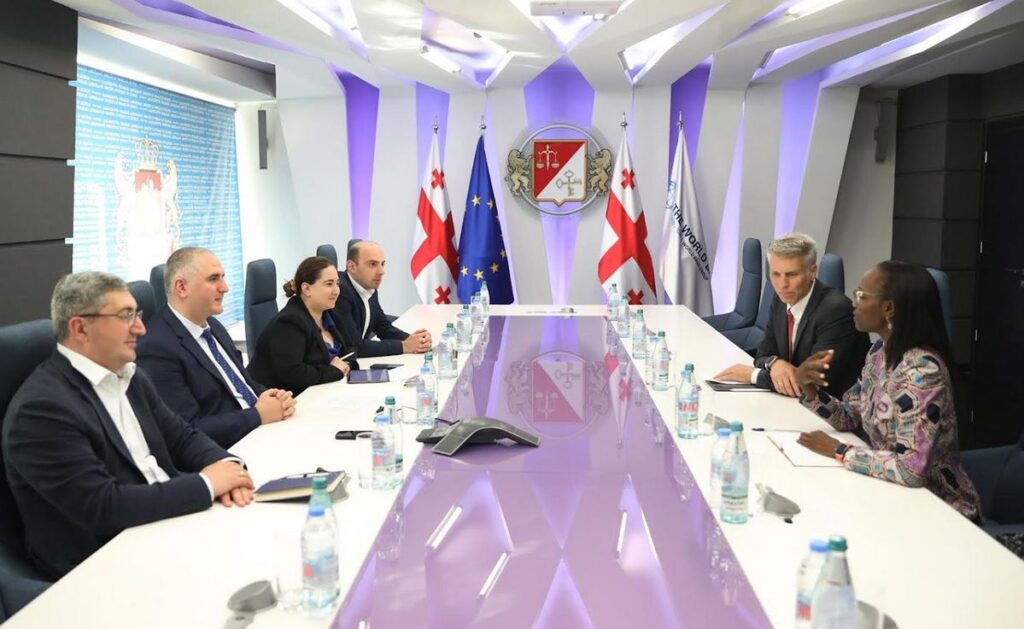 Finance Minister meets new WB Regional Director
Georgian Finance Minister Lasha Khutsishvili met with Rolande Pryce, the new Word Bank Regional Director for the South Caucasus today, who is assuming her duties from September 1, 2023.
The meeting was also attended by Sebastian Molineus, current Regional Director of the World Bank for the South Caucasus who is ending his four-year tenure at the end of June 2023.
Khutsishvili congratulated Rolande Pryce on her appointment to the new position and wished her every success in their future endeavors.
At the meeting, the parties discussed the WB-financed ongoing projects in the country and expressed readiness to further deepen cooperation, reads the Ministry's press statement.