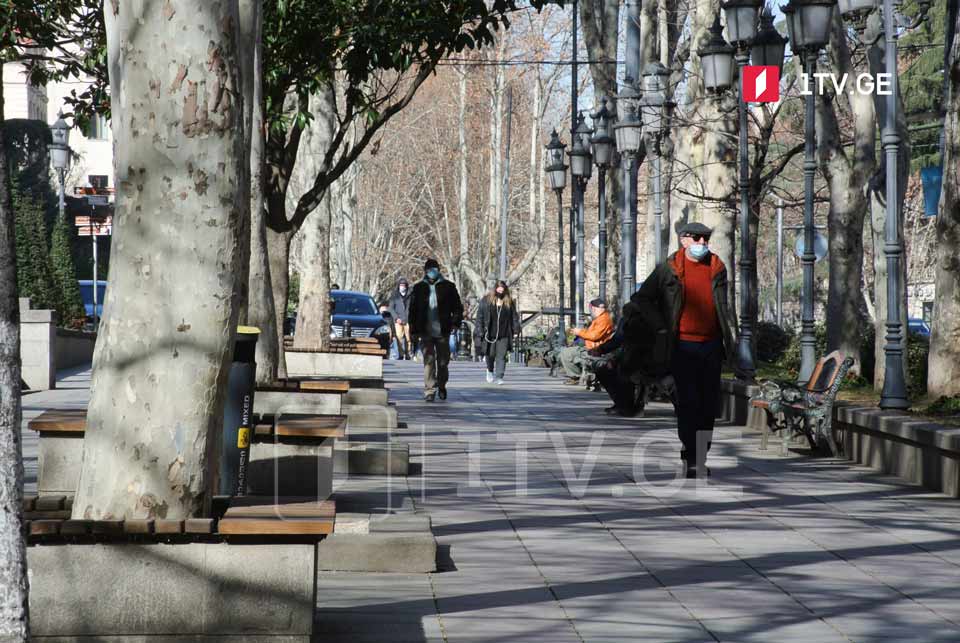 Georgia scraps mandatory outdoor mask
Wearing facemasks outdoor will no longer be compulsory from March 28, said Giorgi Ghibradze, Head of the Task Force operating under the Interagency Coordination Council.
At the news briefing held at the Governmental Administration, Ghibradze explained that the facemask rule stands mandatory indoors and in public transport.
Part of Covid-related restrictions will lift on Monday per the decision of the Coordination Council. Easing restrictions refers to the visitors' limit at eateries, sports and art events. Remotely working employees will return to their workplaces.
Health Minister Zurab Azarashvili informed that Georgia would receive Pfizer's Covid-19 pills Paxlovid this week to be taken in the first five days of infection.
"Only several countries in the world have this medicine, and I am happy that Georgia is among them," Azarashvili said.
The Minister added that critical patients or those with chronic diseases would receive the pills free of charge.