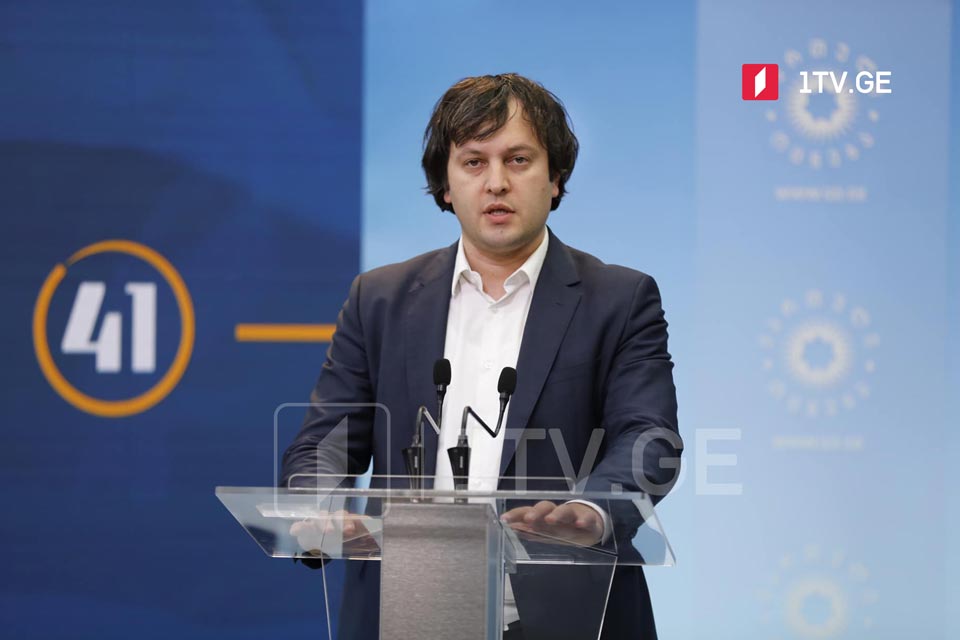 Executive Secretary of Georgian Dream: Any talk about election fraud is a lie and speculation
Irakli Kobakhidze, Executive Secretary of the ruling Georgian Dream Party that the information published by the International Society for Fair Elections and Democracy (ISFED) about the results of the Parallel Vote Tabulation (PVT) for October 31 parliamentary elections dismisses all speculations about the rigged elections.
According to Kobakhidze, the 2.4% margin of error was fixed in case of the Georgian Dream as per the PVT results based on which the opposition leaders accentuated on the election fraud.
"From the very beginning we suspected the accuracy of the data. It was evident that mistakes were made in calculation of the percentages. We also presumed that if faults were corrected the PVT data would coincide with the results published by Central Election Commission," Irakli Kobakhidze said.
Executive Secretary of Georgian Dream said that coincidence of the CEC results and the PVT data once again shows that "any talk of election fraud is a complete lie and speculation."
According to the latest CEC data, Georgian Dream won 48,22% of votes. The PVT adjusted data provided by the Fair Elections yesterday, the maximum result received by the Georgian Dream made 48,3% and the minimum – 46,9%. Thus, the corrected results of the parallel counting of ISFED coincide with the final results of the CEC, taking into account the accuracy margin. It should be noted that according to the results of the parallel count published by the organization on November 1, the maximum result of the Georgian Dream was 46.5%, and the minimum – 45.1%.