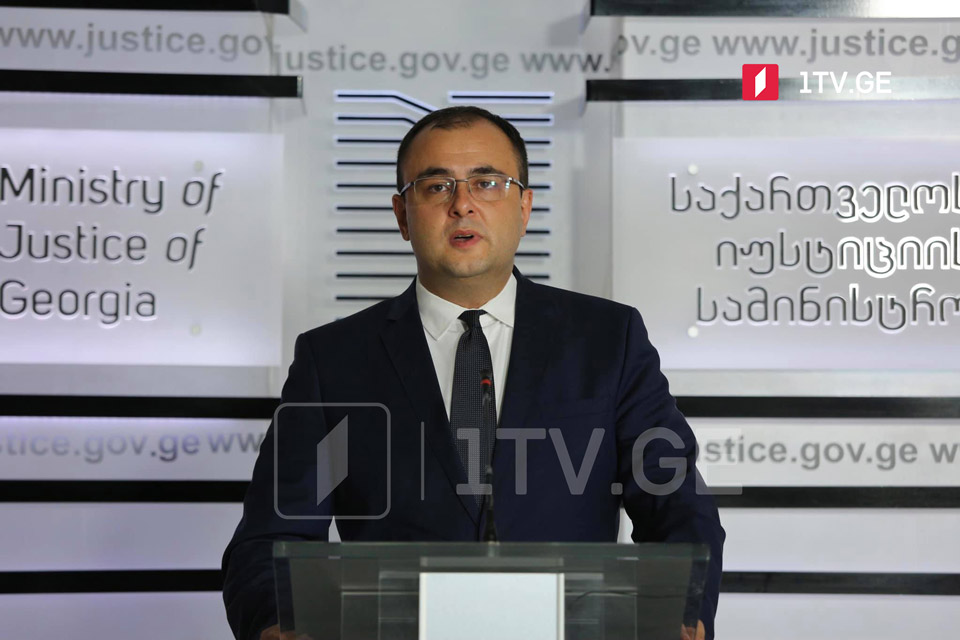 Ex-president Saakashvili to be transferred to prison, Justice Minister says
Georgian Justice Minister Rati Bregadze clarified the speculations that burst on December 27 regarding ex-president Mikheil Saakashvili held at Gori Military Hospital.
Bregadze said that Saakashvili's medical treatment ended, but he would stay at the hospital at the decision of the Special Penitentiary Service. Justice Minister also added that a prisoner could not remain in hospital after the treatment.
"Measures as per the law will apply in any person. Mikheil Saakashvili will be transferred to the Rustavi N12 Prison following the consultations with the medical personnel," Justice Minister claimed.
Justice Minister further noted that if Saakashvili hunger strikes again at the Rustavi Prison, he would be taken to Gldani N18 prison instead of the Gori Hospital.
Special Penitentiary Service reported earlier on Tuesday that jailed ex-president Mikheil Saakashvili will stay at the Gori Military Hospital following the nervous breakdown and subsequent blood pressure fluctuation. Ex-president Mikheil Saakashvili has been undergoing a post hunger strike recovery at the Gori Military Hospital since November 19.