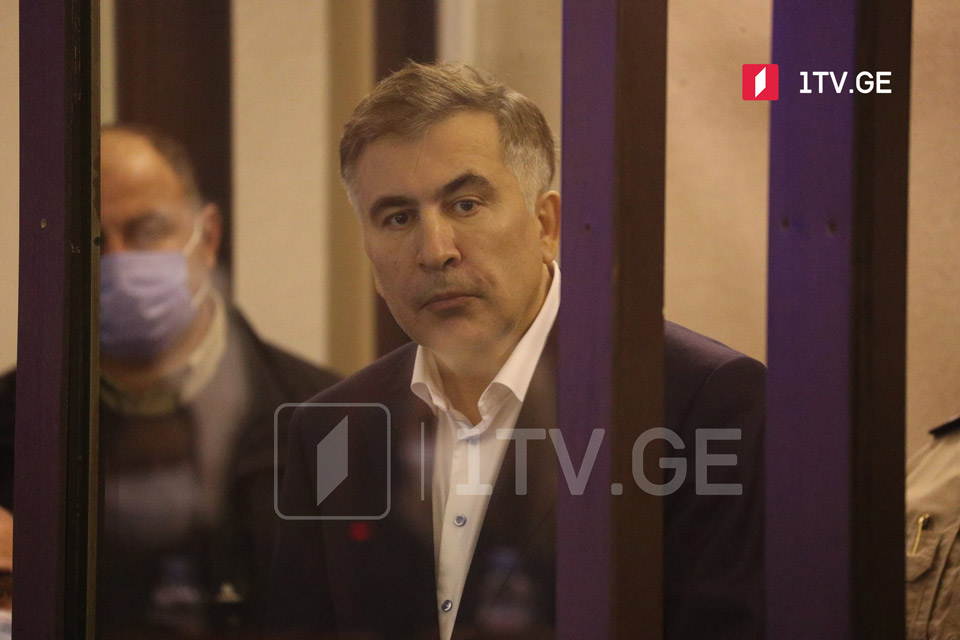 Ex-president Saakashvili moved to Rustavi prison
Ex-president Mikheil Saakashvili was transferred from the Gori Military Hospital back to the N12 Rustavi Prison late last night, the Special Penitentiary Service informed Saakashvili's lawyers Nika Gvaramia and Dimitri Sadzaglishvili.
Gvaramia arrived at the prison in the morning and demanded to meet his defendant. "My defendant did not feel well last time I met him. I want to see him whether he is alive or has body injuries," Gvaramia said.
Members of the United National Movement (UNM) party Eka Kherkheulidze, Levan Khabeishvili and Giorgi Gumladze also arrived at the prison.
Eka Kherkheulidze said that the ex-president was transferred to Rustavi prison against his will. She further claimed that Mikheil Saakashvili's health situation is critical, adding that the penitentiary service falsified the ex-president's medical record and re-qualified the diagnosis to move him to Rustavi prison.
"Those who made the decision committed a murder. He was in a critical condition and needed immediate medical aid," Kherkheulidze said.
Vice-Speaker Davit Sergeenko stated that it came as no surprise that ex-president Mikheil Saakashvili would have been moved back to the prison, as that was expected following Saakashvili's health condition improvement. He denied allegations that physicians "artificially lessened" Saakashvili's health state.
According to ruling party MP Dimitri Khundadze, the Gori Hospital is hardly an institution for a convict to serve his sentence. If Mikheil Saakashvili's health is endangered, there is a medical facility within the penitentiary institution to treat him.
Ex-president Mikheil Saakashvili has been undergoing a post hunger strike recovery at the Gori Military Hospital since November 19. He was arrested on October 1 and jailed at the N12 Rustavi Prison.