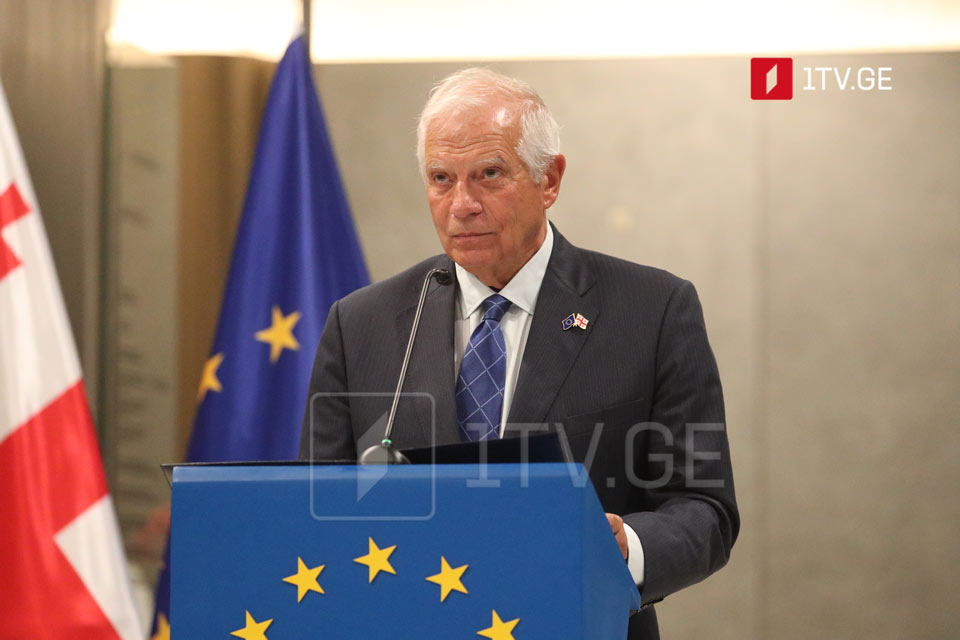 EU's Borrell expects positive decision on Georgia's EU perspective
The EU High Representative for Foreign Affairs and Security Policy, Joseph Borrell, stated that the EU member states will make a decision regarding enlargment by the end of the year, and the progress report on Georgia's implementation of the 12 recommendations will be published before that decision is made.
He expressed optimism about the decision.
"You know, I think I explained that there are 12 priorities, and all of them are important, and they contain essential reforms that the country needs not to please Brussels, but to improve the quality of the institutions, their democracy and the quality of life of the people. I mentioned them. I think that there is still work to be done and still time to do it.
And, you know, the process. In autumn, the European Commission will publish an enlargement package. It will contain concrete reports. Each country report will contain a detailed assessment of the state of play and the progress made by each enlargement country.
There will be also recommendations from the European Commission to the member states, for countries to move ahead on the enlargement path. And by the end of the year, the member states will have the final decision. And yes, certainly, I think it is perfectly possible to succeed. My expectations are positive. Because I am fully convinced that you will make every effort needed in order to fulfil all the criteria," Joseph Borrell declared.