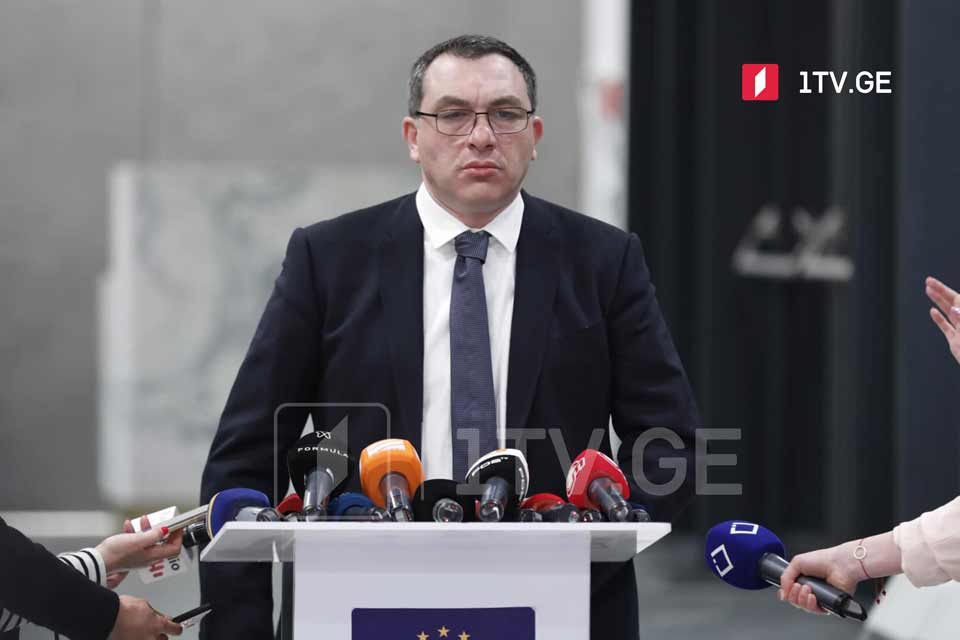 European Georgia: We accept no approach unless it solves political prisoners and early elections issues
"No approach will be acceptable to us at any stage unless it resolves the issue of political prisoners Melia-Rurua and the issue of early elections," Giga Bokeria, a member of European Georgia, said after a joint meeting between the opposition and government officials.
According to him, the opposition was ready to compromise on three issues.
"I would like to remind you that the document by President Michel, which we agreed on and that is mediated by his personal envoy Danielsson, clearly states two key issues: politicized cases and early elections. There is no decision on early elections in the current document. This happened because of the Georgian Dream's stance. Therefore, this document did not completely solve the situation for us. But naturally, we were ready to compromise on the other well-worked issues. I mean the other three issues. The Georgian Dream did not sign the published document. The document does not say anything about the elections at all and is therefore unacceptable for us. It is our responsibility to reach an agreement that will bring the country out of the crisis. This situation is disastrous for us and for them as well," Giga Bokeria said.
Christian Danielsson, a personal envoy of the European Council President Charles Michel, said after the talks today that none of the parties agreed on a solution.
Besides, EU mediator Christian Danielson published the proposals made to political parties.