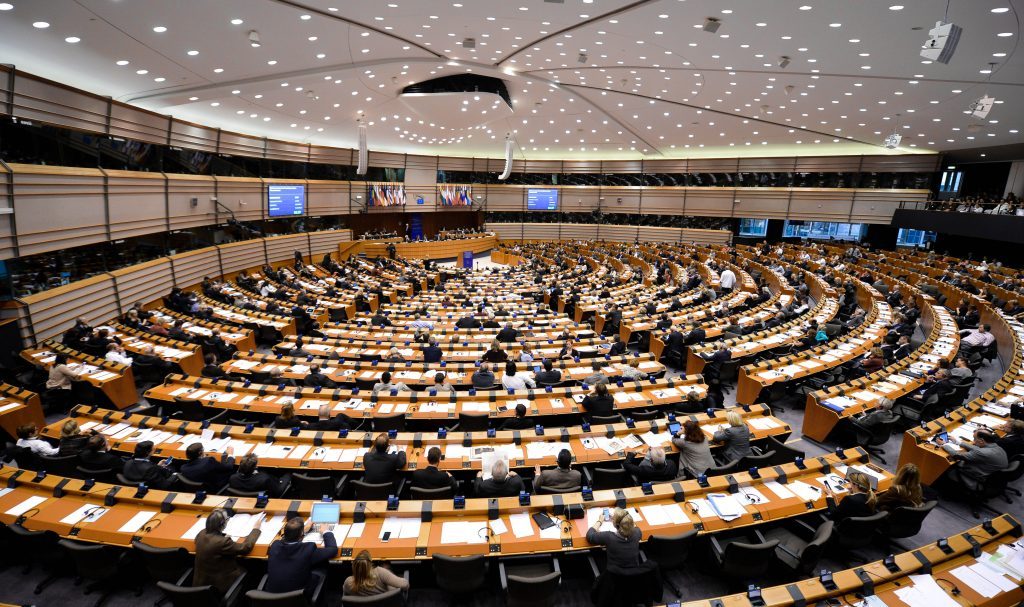 Euro Parliament members agree on deeper EU ties with Ukraine, Georgia and Moldova
The European Parliament proposes new ways to intensify EU relations with Ukraine, Georgia and Moldova ahead of the Eastern Partnership Summit on 24 November, the official website of the European Parliament reports.
Ukraine, Georgia and Moldova are working hard to forge closer links with the EU, in spite of strong resistance from Russia. They already benefit from visa-free travel to the EU as well as increased commercial opportunities thanks to free-trade agreements.
A new Parliament report is now calling to deepen this collaboration further and find new ways to support the countries on the EU's eastern borders. The own-initiative report has already been adopted by the foreign affairs committee and will be voted on by all MEPs during the November plenary session in Strasbourg. The main focus is on Ukraine, Georgia and Moldova, three countries which have recently achieved major progress in the cooperation with the EU.
Topping the list of recommendations is the establishment of a trust fund for Ukraine, Georgia and Moldova. The trust fund is a development tool for quick and flexible EU response to crisis and post-crisis situations. It would pool resources from public and private donors for investment in projects aiming to improve socioeconomic structures.
The committee also recommends increased support for economic reforms and upgrading the current partnership as a way of rewarding progress on EU-related reforms by partner countries. This upgrade could provide access to the EU's customs or energy union, for example.