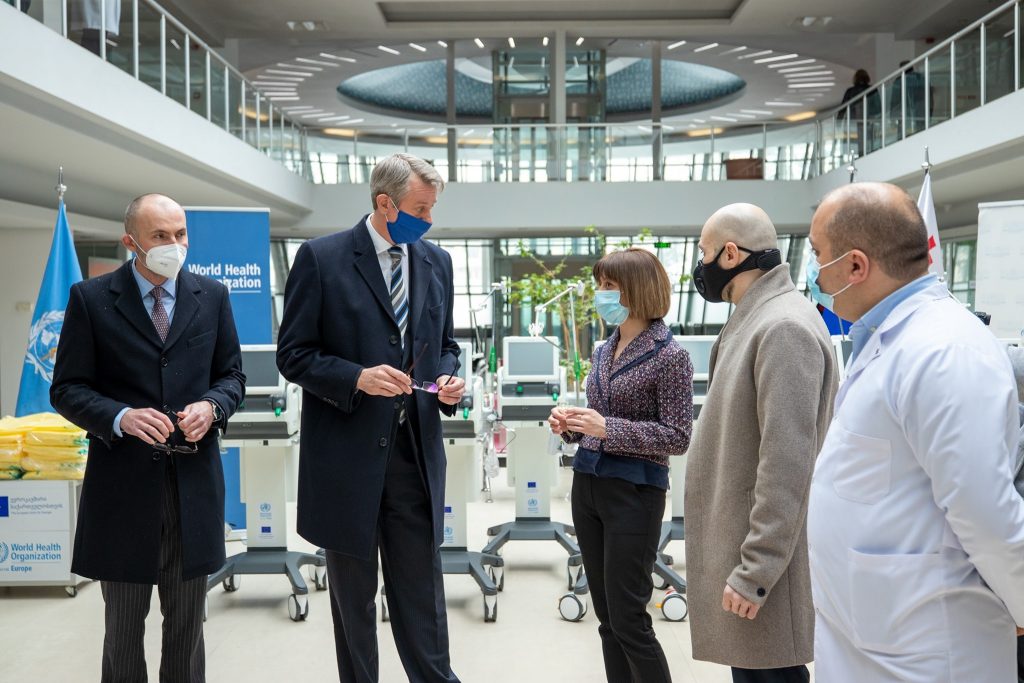 EU, WHO hand over medical equipment to Republican Hospital
European Union and the World Health Organization (WHO) handed over ten ventilators and 1 000 items of protective equipment for the treatment and care of patients with severe COVID-19 cases to the Republican Hospital on Wednesday.
Georgian Health Minister Ekaterine Tikaradze, EU Ambassador to Georgia Carl Hartzell, Head of the WHO Country Office in Georgia Silviu Domente, and Head of the EIB Regional Representation for the South Caucasus Maciej Czura visited the Republican Hospital.
The visit comes a week after the announcement of a new EU-WHO initiative to support the effective rollout of vaccination in Georgia once vaccines arrive in the country.
This shipment is a part of the large support provided jointly by the European Union and WHO, which has already provided substantial medical supplies across the region. The initiative also covered a series of training for the healthcare workers and awareness-raising events for the general public related to COVID-19.
The initiative aims at effective management and response of the Georgian health sector to the current COVID-19 pandemic.