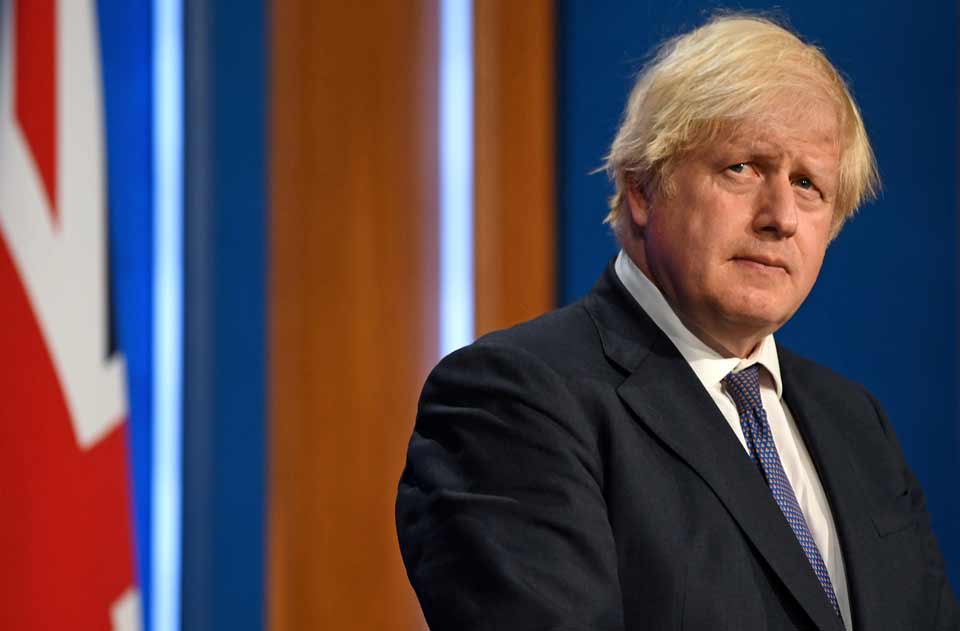 End of freedom in Ukraine will mean extinction of any hope of freedom in Georgia and Moldova, British PM says
"The end of freedom in Ukraine will mean the extinction of any hope of freedom in Georgia and then Moldova – it will mean the beginning of a new age of intimidation across eastern Europe from the Baltic to the Black Sea," said British Prime Minister Boris Johnson.
According to Boris Johnson, Russian President Vladimir Putin decided to launch his invasion of Ukraine over the fear of having a free, democratic nation as his neighbour.
Speaking at the Conservative Party spring conference in Blackpool, the PM said "it is clear that Putin has made a catastrophic mistake" by invading.
Johnson said that Putin did not really believe Ukraine was going to join the Nato military alliance, or in the "semi-mystical guff" about "the origins of the Russian people" spouted by the Russian president.
Johnson added that the UK must now take the "bold steps necessary" to "end our dependence" on Russia's oil and gas.
He accused the Russian president of being "a backstreet pusher, feeding addiction, creating dependence" on Russian energy.
"It is time to take back control of our energy supplies," Johnson said, while admitting there was a "cost" to this, but "the cost of doing nothing would be far, far higher".