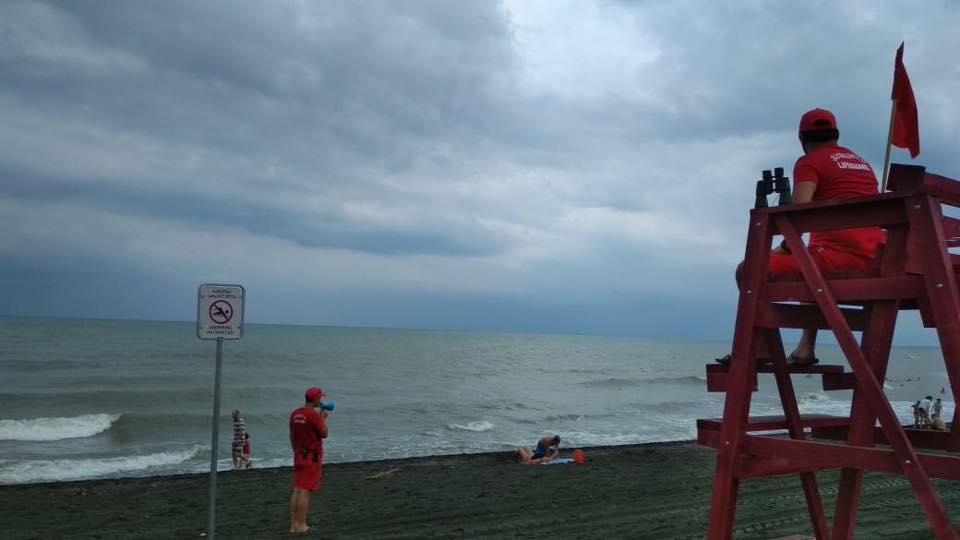 Emergency Situations Management Service calls on holidaymakers for being careful
The Emergency Situations Management Service of Ministry of Internal Affairs calls on holidaymakers for being careful over the 4-ball storm at the Black Sea coast.
The Service says that 4-magnitude storm is already fixed at the Black Sea and its becoming stronger is prognosticated. The service recommends that people pay attention to safety rules, information banners and banning signs. Swimming is prohibited. Red flags are raised at the seashore.
Parents should not leave children unattended. Holidaymakers should refrain from swimming during the storm or bad vision. Additional crews of rescuers are mobilized. They are patrolling along the shore and spreading the information about the storm in different languages.