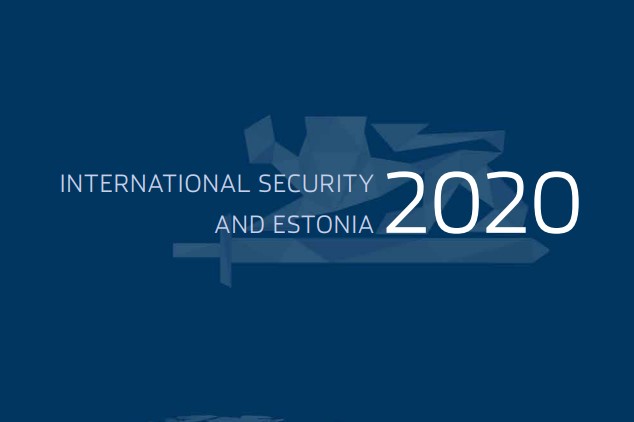 EFIS - Russia will focus on the US presidential and Georgian parliamentary elections
The Estonian Foreign Intelligence Service (EFIS) has published annual report — "International Security and Estonia 2020."
#Estonian Foreign Intelligence Service's annual #report is out. "International #Security and Estonia 2020" discusses the latest developments in Russia's military, internal politics, influence operations etc. Full report: https://t.co/Y3zaRNrKtl https://t.co/XtFB1N8afI

— Estonia in the EU (@EEinEU) February 12, 2020
Speaking of Georgia, the Estonian Foreign Intelligence Service expects Russia's focus will certainly be on the US presidential and Georgian parliamentary elections.
"Russia intervened in Western elections in 2019 and is likely to do so again in 2020. This year, for example, Russia's focus will certainly be on the US presidential and Georgian parliamentary elections. Moreover, Russia wants to show that the West is failing to hold fair elections, which is an opportunity to divert attention away from Russia's own problems and use the well-worn rhetoric of Western double standards," the reports said.
Annual report accentuates that "Russia stepped up its military and security-political pressure on Georgia. The Russian armed forces have had a substantial presence in occupied Abkhazia and South Ossetia since Russia invaded Georgia in 2008."
"The Russian units in the occupied territories are well equipped and armed and participate in regular exercises. In September 2019, however, Russian President Vladimir Putin announced that Russia would also fund the modernisation and re-armament of the Abkhazian "armed forces," the report said.
Estonian Foreign Intelligence Service adds in its report that besides the use of hard power, influence activities are also part of the traditional arsenal employed by Russia in South Caucasus. The authors of the report gave an example of this which is "the Yevgeny Primakov Georgian-Russian Public Centre in Georgia, a local "branch" of the Alexander Gorchakov Public Diplomacy Fund."
"In Georgia, the Primakov Centre organises Russian language courses, introduces Russian culture and history, and organises conferences and seminars. The real purpose of these seemingly innocent activities is to make Georgia's current and future elite more receptive to Russia's political and economic ambitions. Meanwhile, Russia was planning to open another centre for influence activities in Tbilisi in December 2019 – the Russkiy Mir Russian Cultural Centre. The Russkiy Mir Foundation was also set up and works for the benefit of Russian influence activities," the report reads.
The Estonian Foreign Intelligence Service mentions "The Georgian March as an umbrella organisation for extremist movements." The authors think its mission is to "resist the values supposedly imposed on Georgian society by the West, allegedly threatening the very existence of the Georgian people and society."
"Recent years have also seen a significant increase in propaganda to promote so-called traditional values in Georgia. The Georgian March, an umbrella organisation for extremist movements established in 2017, plays a major role in this. It is aimed at rattling public support for joining the European Union and NATO – a foreign policy consensus that has held for nearly 15 years – as well as creating internal tensions and escalating conflict within Georgian society. Among the leaders of the Georgian March are several individuals with ties to Russia and its influence activities," the report stressed.