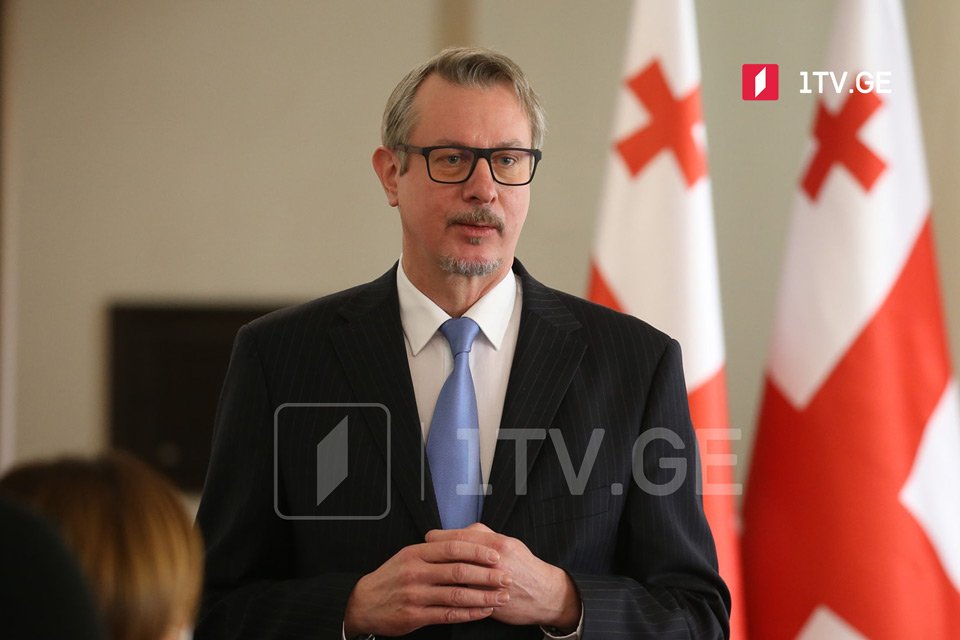 EC recognized Georgia as the country for which the EU door for future membership remains open, Ambassador Hartzell says
"It goes without saying that this is a key moment for Georgia, for EU-Georgia relations and for the European Union as a whole," said EU Ambassador to Georgia, Carl Hartzell when remarking on the decision of the European Commission on the application for EU membership submitted by Ukraine, Georgia and Moldova.
According to the EU Ambassador, the Opinion is based on a thorough assessment of the situation in Georgia against the EU enlargement criteria, EU fundamental values, stability of democratic institutions and democracy, the rule of law and human rights.
The European Commission granted Georgia the European perspective, with the prospect of candidate status once a number of priority actions are successfully undertaken.
According to Hartzell, the EC recognized Georgia as the country for which the EU door for future membership remains open. This is the first time when the European Commission makes this recommendation for Georgia.
"The perspective to move from there to obtain the candidate status, which is another way to say that the country is ready to start negotiations for EU membership is also contained in this Opinion," he said.
Ambassador Hartzell noted that Georgia will move onward once it addresses the set of priorities also outlined in this Opinion.
According to Carl Hartzell, the EU expressed concern over some issues at different occasions in the past, among them, is the reduction of political polarization, getting back to cross-party cooperation, the April 19 Agreement, judicial reforms, and upholding a free media environment.
"What matters now, more than anything is Georgia's readiness and ability to get to work to address this list of priorities, which will require the involvement of all political parties, as well as other stakeholders, local authorities, civil society, etc. When looking at the outcome, there is no going around the fact that Georgia received less favourable opinion than Ukraine and Moldova and that is a message that needs to be taken seriously," Carl Hartzell said.
European Commission recommended the European Council grant Georgia the European perspective but said it will come back and assess how it meets a number of conditions before giving it the candidate status. The EC granted Ukraine and Moldova candidate status.