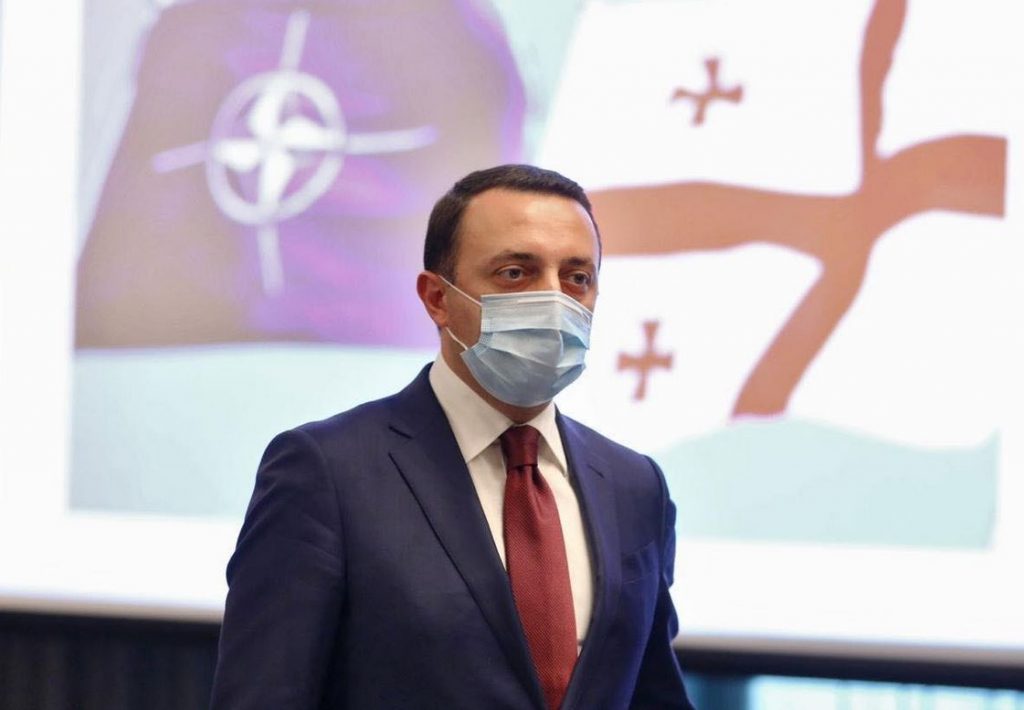 Defense Minister gives speech at information meeting on 5th anniversary of SNGP adoption
Irakli Gharibashvili, Defense Minister of Georgia delivered a speech during the information meeting organized on the 5th anniversary of adoption of the Substantial NATO-Georgia Package (SNGP).
Gharibashvili talked about the reached progress and thanked NATO member states and partner countries for support and their share in implementation of the initiatives as per SNGP.
"The tight cooperation is the confirmation of our principle – more NATO in Georgia and more Georgia in NATO," Gharibashvili claimed.
The Substantial NATO-Georgia Package (SNGP) is a set of initiatives endorsed at the September 2014 Wales Summit, aimed at strengthening Georgia's defence capabilities and developing closer security cooperation and interoperability with NATO Members.
As of February 2016, some 20 NATO Allies and partner states have provided support to the implementation of the package in the form of expertise and resources.