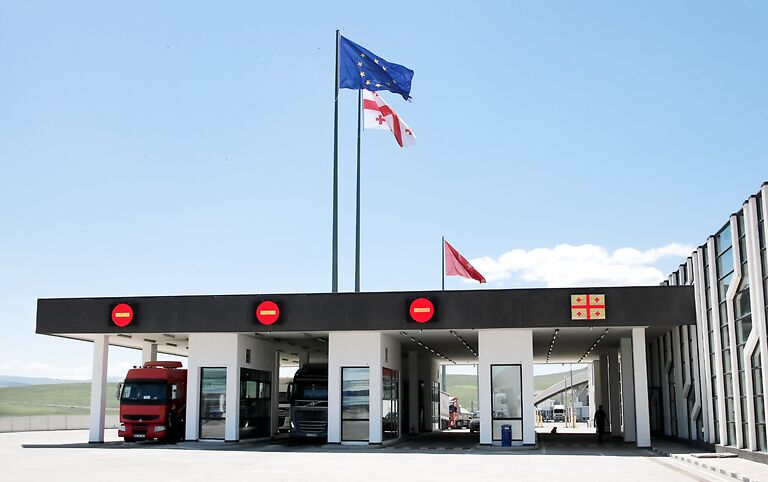 Deadline for Vale customs checkpoint's reopening extended
The set deadlines for the reopening and operation of the Vale customs checkpoint have been extended due to the ongoing rehabilitation works on the Turkish side, the Revenue Service said.
Importing goods through this checkpoint is temporarily suspended. The customs officers continue to work at Kartsakhi checkpoint to handle the increased flow.
According to the Revenue Service, over 5 thousand trucks entered Georgia via Kartsakhi, 9 200 vehicles left the country's territory that is a rise by 513% year-on-year.