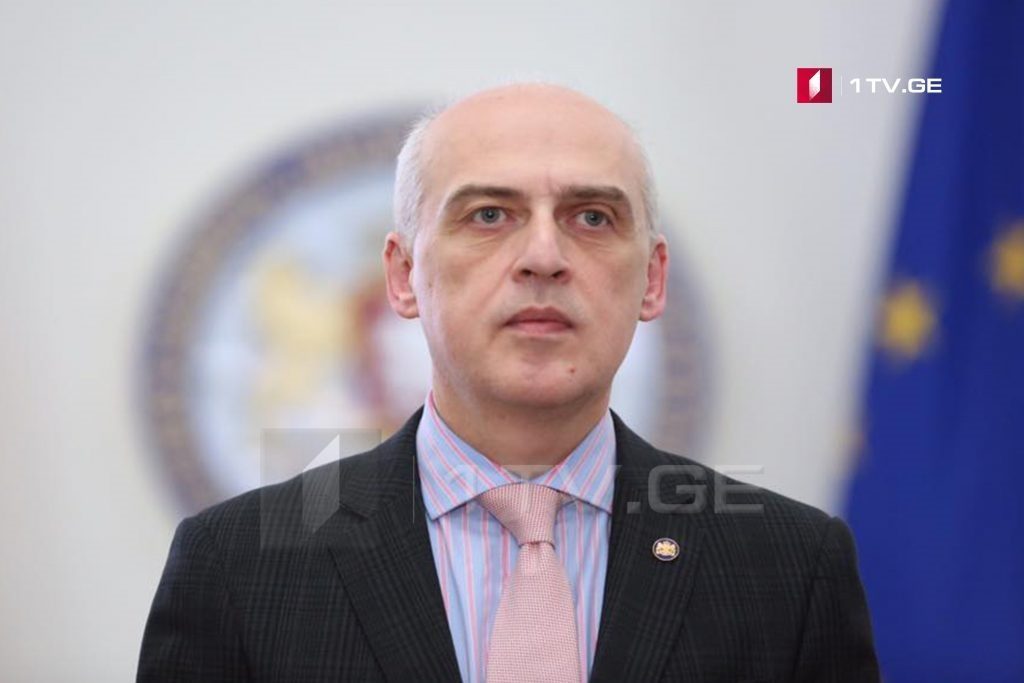 Davit Zalkaliani: Civilized society supports Georgia and calls on Russia to stop illegal activities immediately
Minister of Foreign Affairs Davit Zalkaliani assessed the Consolidated Report on the Conflict in Georgia, prepared by the Secretary General of the Council of Europe.
Minister said that the report contains important and clear messages about the occupation of Georgia.
"We welcome the consolidated report of the Council of Europe, which is comprehensive and contains significant emphasis on the grave humanitarian situation on the occupied territories. The international community does not have the access, but has full information about the ongoing processes there. For the first time, "Otkhozoria-Tatunashvili" list is mentioned in both consolidated report and the EU statement. This is a confirmation that human rights violation, including such brutal murders as in case of Otkhozoria-Tatunashvili, is unacceptable for the international community and the Council of Europe", – the Minister said.
According to Davit Zalkaliani, the consolidated report positively evaluates the Georgian government's peace policy.
"Despite the many attempts of dragging Georgia into provocations, it's our government's unwavering position to continue the peace initiatives, which are included in the "Step to a Better Future", – the Foreign Ministry stated.
The Minister welcomes the fact that both the consolidated report and the EU statement condemn installation of artificial barriers on the occupation line.
"The world's civilized society supports Georgia and calls on the Russian Federation to immediately stop such illegal activities", – said Davit Zalkaliani.