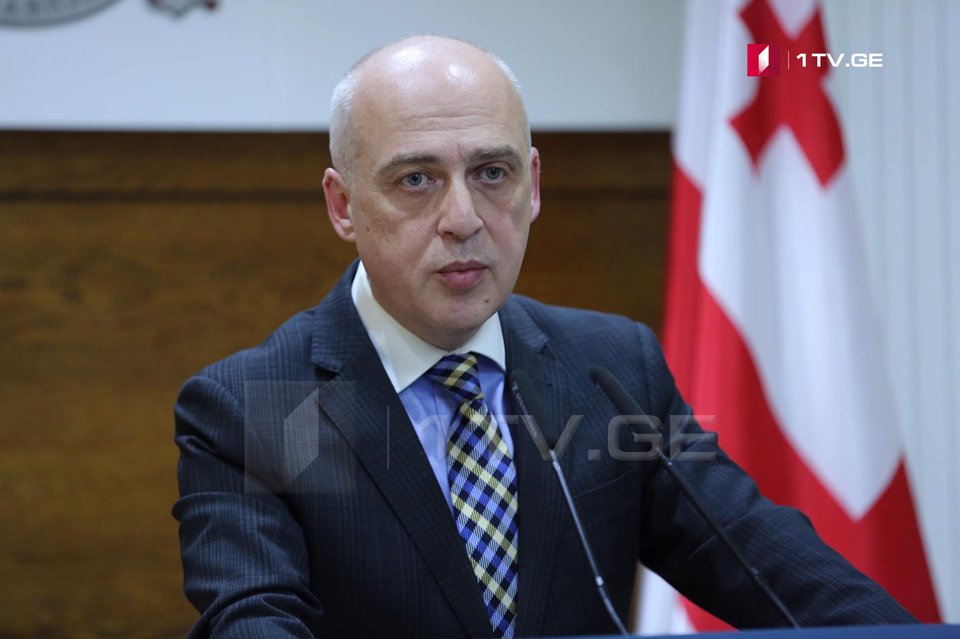 David Zalkaliani: There can be no talk of new dividing lines, every nation has sovereign right to choose its alliances 
The Georgian Foreign Minister, David Zalkaliani, said the western partners want to de-escalate the situation around Ukraine. The Minister noted that western partners are proposing some topics to Russia, which, if there is political will from Russia, would help ease the situation.
As Zalkaliani reiterated, there can be no talk of any sphere of influence or new dividing lines and that every country has the sovereign right to choose for itself the alliance it wants to join. The same position was expressed by the western partners.
"The western partners want to cause the situation to de-escalate. For this end, they are offering the Russian Federation some topics, which, if there is political will from Russia, will help defuse the situation. The American partners' written reply to be delivered to Russia in the coming days also maintains that there are issues, which can be negotiated, including on disarmament, as well as on various agreements, from which Russia withdrew. If Russia shows enough political will towards de-escalation, this will create the possibility, which will come up soon.

One thing is certain – there will be no compromise on the red lines that are fundamental, that are drawn regarding the decisions already adopted, including the NATO Summit decisions and the decisions of the subsequent ministerial meetings, including those adopted by the 2021 Summit in Brussels. I recently participated in the NATO meeting at the level of foreign ministers in Riga where any idea of spheres of influence or dividing lines was rejected. Every country is free to choose its own security alliances, which, in my opinion, is directly connected to the sovereignty and territorial integrity of my country," David Zalkaliani told GPB's Moambe.