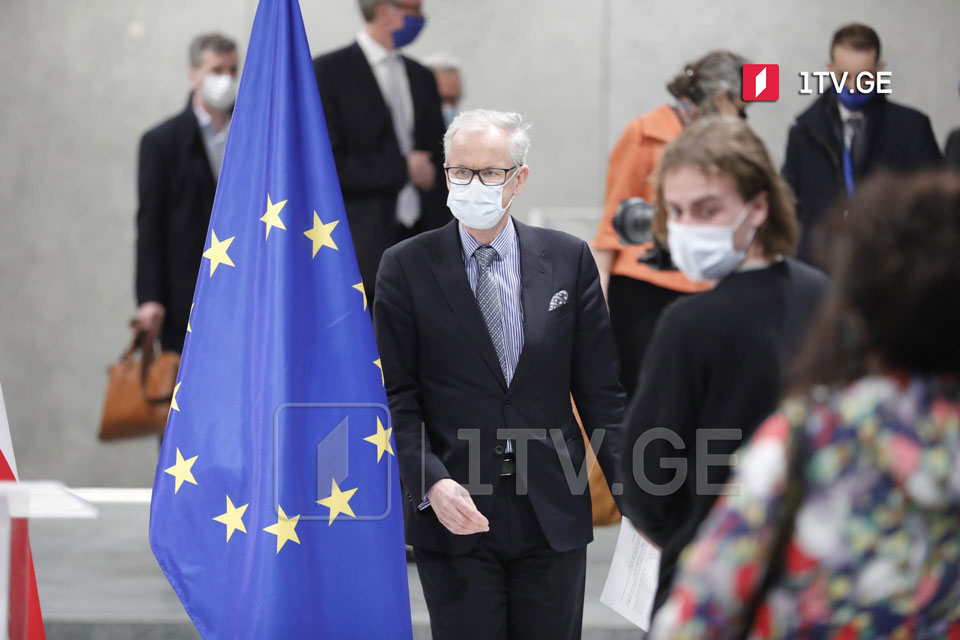 Danielsson calls on all parties to ensure that Georgia is the winner
"I call on all parties to ensure that tomorrow Georgia is the winner," Christian Danielsson, special envoy of the European Council President Charles Michel, told journalists after the meeting with the negotiating parties in Georgia.
According to him, if the agreement is reached there will be only winners.
"I have told the party leaders that I will put the text on the table tomorrow. The aim is to build a sustainable framework for the future. It is also a way to bridge the lack of trust. It will address the need for systemic reform to increase public confidence in the electoral process and the judiciary. In the end, it is up to the parties to take the responsibility to sign such a document. This is an opportunity for the leaders to demonstrate their democratic maturity," Christian Danielsson stated.
EU mediator Christian Danielsson returned to Tbilisi on Sunday to help the opposition and the government reaching an agreement. Danielsson said he would stay in Georgia for three days. He has already met the Georgian NGOs, PM, President, the ruling party and the opposition. An expanded meeting of all the parties is planned for Tuesday.