Constitutional changes approved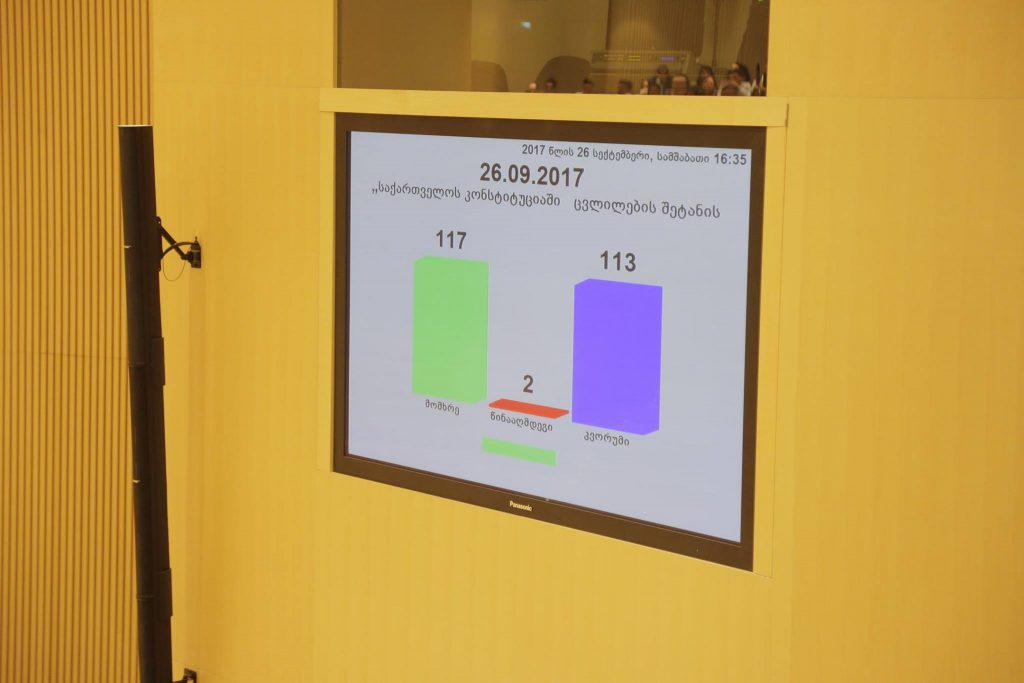 With 117 votes for and 2 – against, Georgian lawmakers approved Constitutional changes during the extraordinary session of the parliament this afternoon. The amendments will be enforced after inauguration of the new president of Georgia in 2018.
The parliament will send the project to President Giorgi Margvelashvili for signing before it is published in Legislative Messenger. The president reserves the right to veto the project and submit his motivated remarks back to the parliament.
Lawmakers discussed the project of Constitutional changes with the third hearing. The sitting, despite of rejection of president, began at 14:00. Discussions proceeded under the background of harsh dispute and counter-accusations. MPs of National Movement and European Georgia left the parliament session hall in protest.