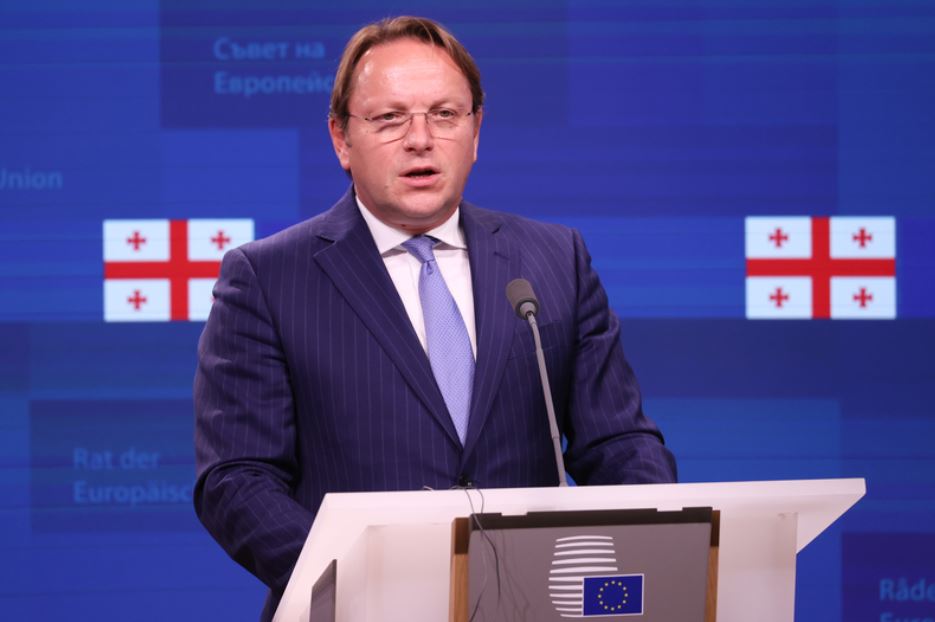 Commissioner Varhelyi hopes all Georgia's stakeholders work on EC recommendations
"I think the most important advice I can give to Georgia is to focus now on the priorities that are in the Opinion," Olivér Varhelyi, European Commissioner for Neighborhood and Enlargement, stated in Strasbourg as the European Parliament opened its fall session.
Georgia should advance and "turn the discussion into how Georgia can become a candidate country," the Commissioner said, hoping all stakeholders would work to fulfil the European Commission-proposed recommendations.
Asked about the lack of participation by all opposition parties in the working groups, Olivér Varhelyi replied he could not advise the country.
"Georgia is a sovereign country. Georgia knows what it needs to do. It is not for me to tell the country what to do. But I would strongly advise everybody in the country to work for it. It is a unique opportunity and possibility that comes only once in a lifetime," the EU Commissioner said.