Commissioner Johannes Hahn met MPs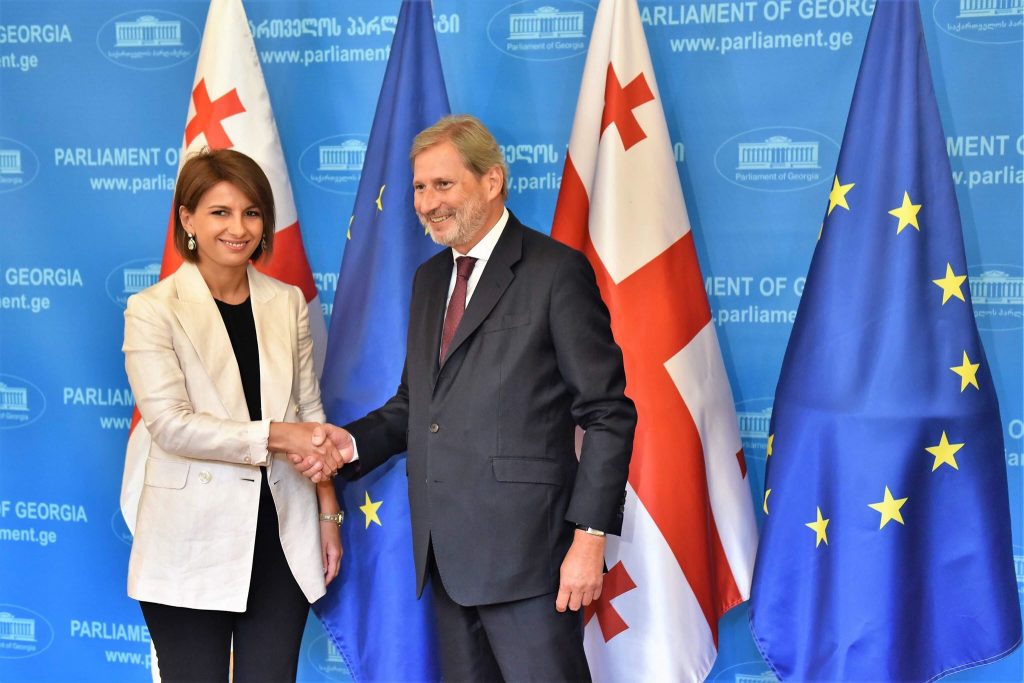 Within the official visit to Georgia, Commissioner Johannes Hahn for Enlargement and European Neighborhood Policy has held a meeting with the MPs.
The meeting was attended by the majority members as well as the representatives of the parliamentary opposition.
After the meeting, the first Vice-Speaker of the Parliament Tamar Chugoshvili told the journalists that the ongoing processes, the parliamentary role and the reforms were discussed during the meeting.
Johannes Hahn arrived in Georgia yesterday. Within the official visit, he met Minister of Foreign Affairs of Georgia David Zalkaliani today and along with Prime Minister Mamuka Bakhtadze, participated in the opening ceremony of the European School for Eastern Partnership.