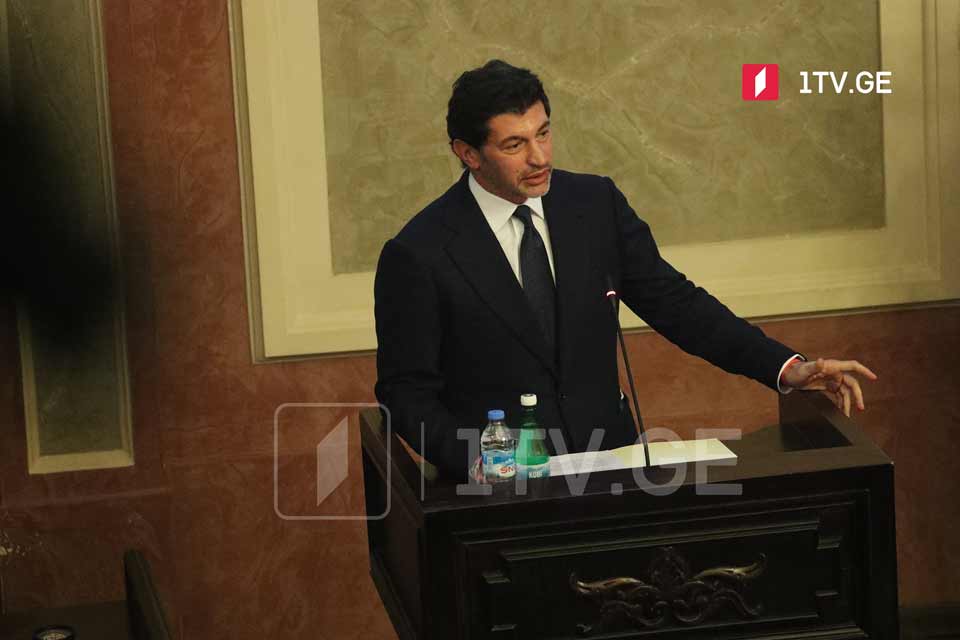 City Assembly sitting going on amid altercation
Tbilisi City Assembly (Sakrebulo) session is underway amid an altercation between the ruling party and opposition members. A member of the United National Movement (UNM) party Irakli Nadiradze accused Tbilisi Mayor Kakha Kaladze of corruption. The latter, in his turn, called his opponent a 'clown.'
Tbilisi City Assembly is to approve district governors and heads of municipal services. Tbilisi Mayor Kakha Kaladze addressed Sakrebulo members, saying he hopes all members would unite to contribute to bringing welfare to Tbilisi and its residents despite political differences.
"Such unity, responsibility and patriotic approach today matter more than ever because our country, our people and Tbilisi have no time to waste," Kaladze said.
Tbilisi Mayor said the capital parades solid social architecture and history. He spoke about different projects which would be carried out from 2022. Kaladze claimed to replace the Soviet-era old buildings with modern and safe houses except for the historic area. Tbilisi Mayor pledged that not a single family would be left without dwelling.
According to Kakha Kaladze, the modern, smart public transport network would contribute to quick and comfortable mobility across the city. Tbilisi Mayor pledged to expand social and healthcare programs.
"These and other municipal programs will be a priority until the social background in the capital is substantially improved, health expenditures are not a burden for citizens, and decent living conditions become accessible to all," Kaladze claimed.