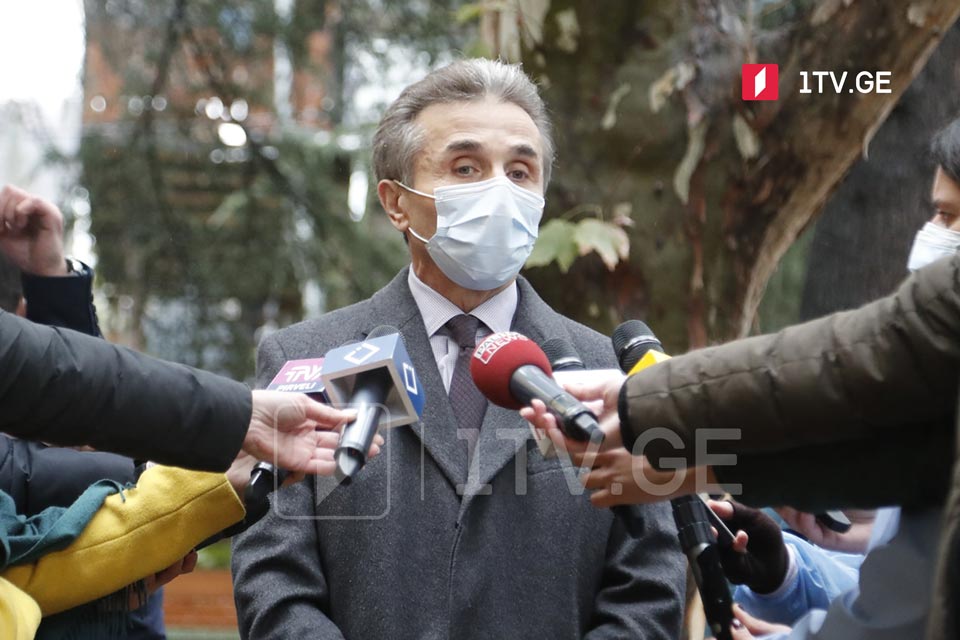 Chairman of Georgian Dream – I would like to thank Georgian people for high civil responsibility
I would like to thank Georgian people once again for high civil responsibility that they showed on October 31 and today, in this difficult period – Bidzina Ivanishvili, Chairman of the ruling Georgian Dream Party said at the polling station where he arrived to vote together with his family members.
"As you know, Covid is raging. The Georgian public showed maximal mobilization and I want to thank them for that once again. At the same time, I want to remind that all countries and the democratic community underlined that the elections were held in contested and free environment.
We have representation of 9 parties in the parliament and this is welcoming. You also know that some political parties fix their positions with exaggerated emotion and ambition. I think that common sense will win and we will have a truly multi-party parliament," Ivanishvili said.
The second round of 2020 parliamentary elections is ongoing in Georgia.