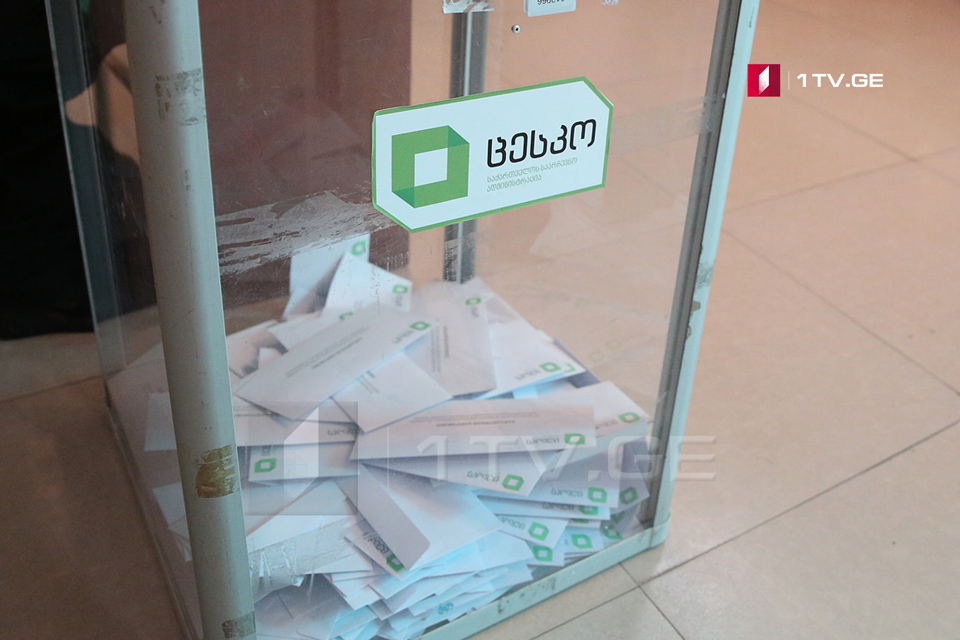 CEC – Voter turnout for 17:00 fixed at 32,5%
As of 17:00 pm voter turnout at Mtatsminda N1 majoritarian election district stands at 32,5% (14 278 voters), – Central Election Commission (CEC) reports. During the first round of elections, voter turnout as of 17:00 pm amounted to 26,6%.
"It should be noted that during the day, polling process is being conducted in a peaceful election environment at all election precincts. Information about tracking voters outside the polling station is being disseminated. Once again, we would like to underline, that the commission does not control the outside territory of the election precinct. The legislation does not prohibit the tracking of voters, however this process should be conducted in a way to respect the principle of voters' free will. Hereby, we would like to remind you that according to the election legislation, today agitation is prohibited at the premises of the polling station. It is also prohibited to place pre-election paid or free advertisements on TV and radio broadcaster. In addition, it is forbidden to publish public opinion polls concerning elections until 20:00 evening today" – Ana Mikeladze, the CEC Spokesperson stated at the briefing.
In total two complaints are submitted at the District Election Commission. One complaint refers to the refusal of the commission member to participate in casting lots and the second complaint submitted by the "Law Enforcer's Defense League" is about processing the personal data at N17 election precinct by an unauthorized person. The warning was given to the person and the fact was eliminated.