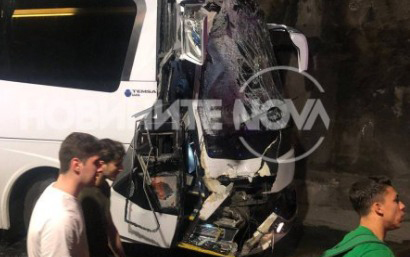 Bulgarian national football team caught in road accident, one player injured
The bus transporting members of the Bulgarian national football team from the airport to a hotel was caught in a road accident last night in Tbilisi.
As a result of the accident, one of the players, Todor Nedelev, was injured and taken to hospital. He was operated on. Other members of the team were not injured.
Members of the national team were placed on two buses, escorted by police, in accordance with the UEFA requirements. According to reports, one of the buses collided with another.
An investigation is opened into the incident.
Georgia-Bulgaria football match will be held at the Dinamo Arena as part of the UEFA Nations League on June 12.