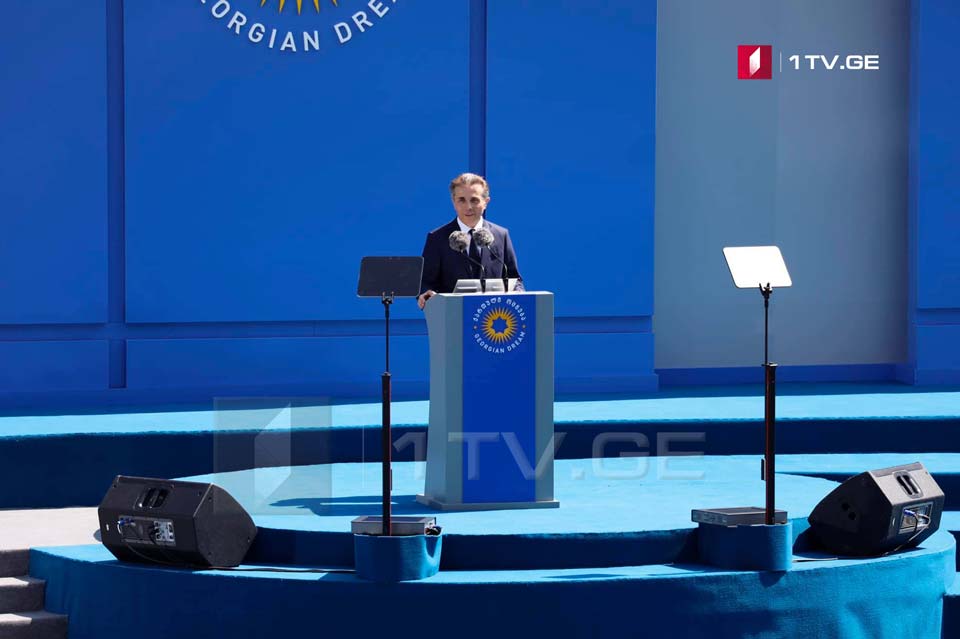 Bidzina Ivanishvili: We remember gov't that lost 20% of country's territory due to its irrational actions and complicated NATO integration process
"We remember the government, which, due to its political short-sightedness, could not avoid a military adventure, lost twenty per cent of the country's territory through irrational actions and complicated the NATO integration process," stated Bidzina Ivanishvili, the Chairman of Georgian Dream – Democratic Georgia while presenting the 2020 election program at the Expo-Georgia.
As Bidzina Ivanishvili noted, "one can not forget the time when the state had no sympathy and social solidarity with its own people, the time when most of the citizens were forced to sell even the last household items for medical treatment."
"We will never forget the tacit executor of the government's evil will, the kneeled court, opposition in terror, the rigged elections, the distorted constitution, democratic deficit and imbalance of power, captured and lifeless media, constant threats and blackmail to disclose private information, illegally arrested journalists, abused writers, actors, scientists, athletes and other prominent members of our society.

One will never forget cowardly Commander-in-Chief who fled the battlefield, abandoned dead bodies of our hero soldiers, population evicted from their homes," stated Bidzina Ivanishvili.