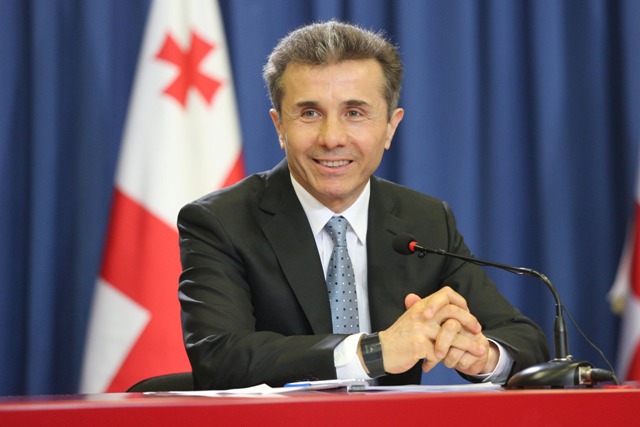 Bidzina Ivanishvili – We begin revival project of Tskaltubo
Bidzina Ivanishvili, Chairman of the ruling Georgian Dream-Democratic Georgia Party begins a revival project of Tskaltubo spa resort of western Imereti region.
Ivanishvili released a statement where he says that Tskaltubo's tourist and medical infrastructure has remained destroyed since gaining independence by Georgia. Tskaltubo had 22 Sanatoriums and 9 balneology baths that were highly competitive but only one hotel is functioning at present.
According to Ivanishvili, the government at present has no resources to invest several million GEL for the rehabilitation of the resort. Therefore, he personally decided to revive Tskaltubo and its whole tourist and medical infrastructure, and bring them in line with modern international standards.
"I decided to buy all 22 hotels, 9 baths and fully rehabilitate them within the framework of the united plan and concept," Ivanishvili said.
Also, Chairman of Georgian Dream-Democratic Georgia Party says that at any stage of implementation of the project, he is ready to sell any of the buildings of facilities to an investor at a discount price.
"By doing so, on the one hand, I want to encourage business to join the project at any time, and on the other hand, I want to give the government the stimulus to develop the infrastructure guaranteed by investments," Ivanishvili said.
Ivanishvili informs that the development vision and concept of Tskaltubo resort is based on the plan of the Swiss Consultation Company KohL&Partners that also envisages arrangement of children's playgrounds, Water Park, tropic garden, trade centers, restaurants, etc.
Bidzina Ivanishvili's statement is posted on the official web page of Georgian Dream-Democratic Georgia Party.