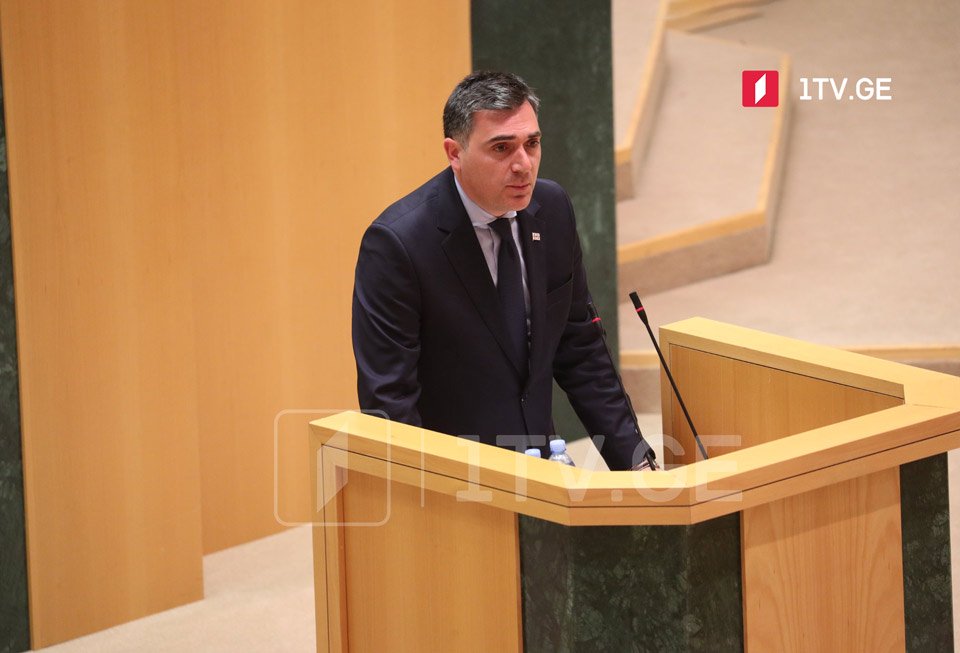 Applying for EU membership to be correct and logical, FM says
"Applying for EU membership was a historical step and the only logical, correct and fair move of the Georgian government under the new geopolitical environment," said Georgian Foreign Minister Ilia Darchiashvili, speaking in the parliament in interpellation format.
According to the FM, EU membership is based on the civilized choice of the Georgian people to come back to the European family. He said Georgia is very close to this wish, and everyone has to join efforts to reach the target.
"Europe is an integral part of Georgia's historical, political and cultural experience. European choice is the juridical heritage of Georgia's First Republic and is a legacy of our foreign policy. Furthermore, it is a constitutional norm of the Georgian state," Darchiashvili noted.
Though it is hard to predict the outcome, the FM remarked that Georgia's partners were optimistic. "Everyone acknowledges our European future, prospects," he said.
Ilia Darchiashvili explained that Georgian partners would make a political decision based on a consensus principle. As far as regional security and the new geopolitical environment are concerned, they are in a positive mood.
After accepting the filled-in questionnaire, the European Commission will prepare its assessment and refer it to the Council of the European Union afterwards, which likely makes a relevant decision in late June.