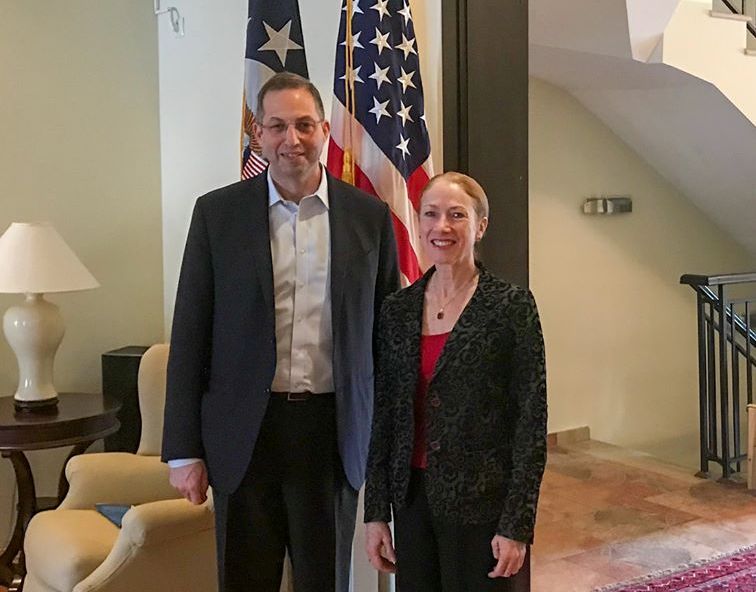 Ambassador Degnan meets with NDI President Mitchell
The new Ambassador of the US to Georgia, Kelly Degnan met with the National Democratic Institute (NDI) President Derek Mitchell, during his visit to Georgia, to discuss the current political and pre-electoral environment, U.S. Embassy in Georgia reports.
"NDI plays a critical role as a non-partisan organization working with a range of partners to support democratic institutions worldwide. In Georgia, the U.S. Government proudly partners with NDI to help build and strengthen democratic institutions that are responsive to the needs of the Georgian people," the Embassy's statement reads.
Ambassador Degnan met w/ @AmbDMitchell of @NDI to discuss Georgia's political and pre-electoral environment. The U.S. Government proudly partners with NDI to help build and strengthen democratic institutions in Georgia. https://t.co/W1Qfhg49F6

— U.S. Embassy Tbilisi (@usingeo) February 23, 2020