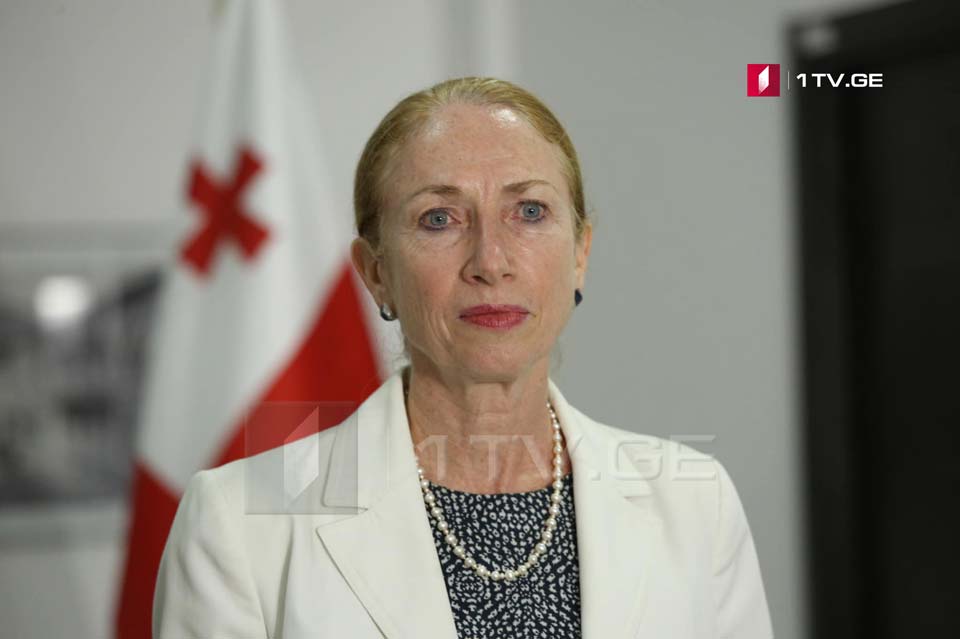 Ambassador Degnan meets Parliament Speaker
US Ambassador to Georgia Kelly Degnan on Monday held a meeting with the Georgian Parliament Speaker Shalva Papuashvili. The meeting reviewed a number of different topics, including the Speaker's recent trip to NATO and his meetings with the Georgia-NATO Commission, US Ambassador said.
The parties also discussed the appointment process for the heads of the new State Inspection Service and the Data Protection Agency. Kelly Degnan said, "the State Inspection Service is responsible for making sure that citizens' human rights are protected. They need to be independent. They need to be very well qualified heads of these agencies." She hopes "this will not be a rushed process."
"We encouraged the Speaker to make this a deliberative process: take the time that is provided under the law to really find the best candidates for these very important positions. Both positions are responsible for ensuring that Georgian citizens' human rights are protected. We all know how much of our information is now online, and data protection has become even more important than before.

We also hope that the case that is before the Constitutional Court regarding the dismissal of the current State Inspector will be allowed to conclude before new appointments are made. The current State Inspector still has three years left on her legally mandated six year term. There were no complaints about her performance or those of her deputies over the last three years in Parliament or anywhere else. So again, it's very important that the Constitutional Court have a chance to conclude the case before new candidates are selected for these very important positions," US Ambassador underscored.
Ambassador Degnan's Remarks to Media after Meeting with Parliament Speaker https://t.co/v9VEsULqKs

— U.S. Embassy Tbilisi (@usingeo) February 7, 2022