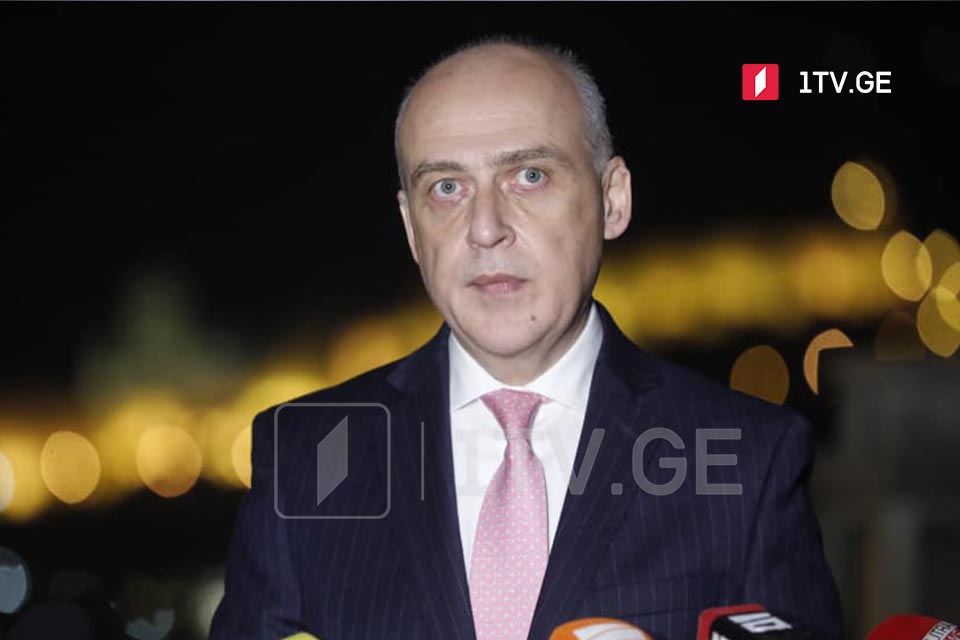 2008 Bucharest Summit decision not fall under revision, Georgian FM says
Georgian Foreign Minister David Zalkaliani stressed that the 2008 Bucharest Summit decision would not be revised as urged by Russia.
The Minister's remark came after the Russian Foreign Ministry called on NATO to "officially disavow the decision taken at the 2008 NATO summit in Bucharest about "Ukraine and Georgia becoming NATO members," as contrary to the commitment undertaken by all the OSCE participating States "not to strengthen their security at the expense of the security of other States."
Zalkaliani believes "if the agreements that are based on fundamental principles of international relations are revised, it will destroy the common European and Euro-Atlantic security system."
"This is what Russia is trying to achieve, and it should be opposed by the common position of our NATO and European partners, and they are doing so. I'm much content with the reaction that followed statements by NATO," he asserted.
Georgian Minister claims "the country should carry on reforms to prepare itself for the moment when NATO will decide on its membership."
Earlier, the Georgian Foreign Ministry dubbed Moscow's demands in its lengthy statement as "unacceptable."
It further said, "NATO 2021 Brussels summit communiqué underscored that the Allies consider it unacceptable for any third party to interfere in the determination of the countries' foreign policy priorities. Any statement made by a third party regarding the revision of the Bucharest Summit decision, which is contrary to the fundamental principles and norms of international law, is unacceptable for the Ministry of Foreign Affairs."