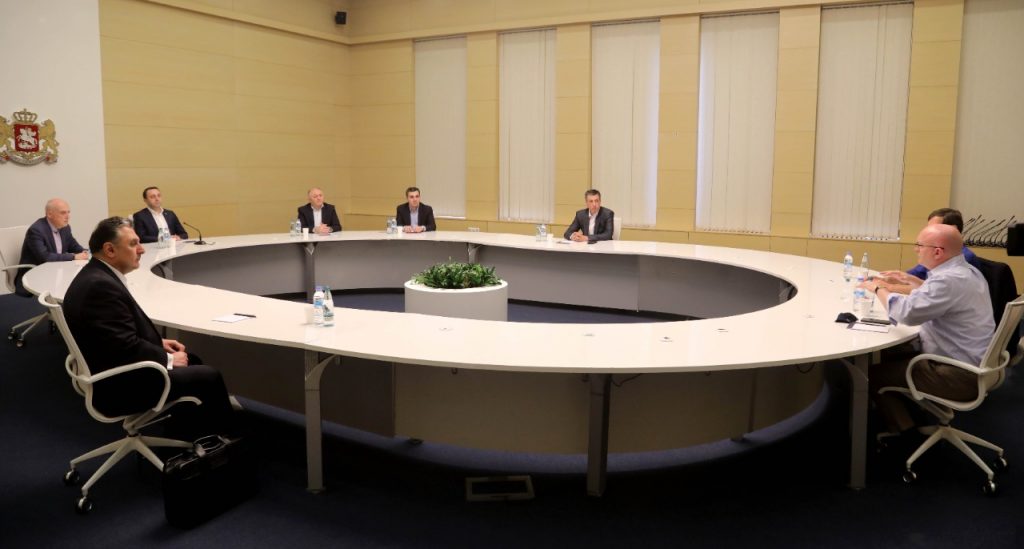 15 Armenian citizens released through facilitation of Georgian PM, US Acting Assistant Secretary of State
With the active participation of Georgian Prime Minister Irakli Garibashvili, and engagement from the US Acting Assistant Secretary of State for European and Eurasian Affairs, Philip Reeker, the Azerbaijani side released 15 Armenian citizens, who were previously captured during the conflict, but now have returned to their families via Georgia's territory, the Georgian Governmental Administration reported.
Through the Georgian Prime Minister's active involvement, the Armenian side also handed over to the Azerbaijani side important materials concerning territories with concealed mines.
"The Georgian PM personally maintained constant communication with President of the Republic of Azerbaijan Ilham Aliyev and acting Armenian President Nikol Pashinyan. Notably, through the efforts of Georgia's strategic partner, the United States of America, and the active participation of Georgia itself in this process, an extraordinary step has been taken toward bettering the security architecture of the South Caucasus.  This fact will give tremendous impetus to diffusing the tensions between Georgia's immediate neighbors.
Georgian PM welcomed this decision of its neighbor countries, a step poised to set the stage for mitigating tensions in the region and, in the long run, putting in place an atmosphere of cooperation. From the outset, Georgia maintained close cooperation with American partners, and both Armenian and Azerbaijani colleagues, to ensure the positive outcome of the process.  Georgia attaches great importance to creating an atmosphere of peace, stability, and cooperation in the region.
Georgia has repeatedly expressed its commitment to contributing to the international community's efforts seeking to develop regional cooperation. Solving humanitarian issues, much the way it happened today, will promote the international community's goals and will encourage a better political and security environment in the region. It is commendable that Georgia is part of this process.
This day will serve as a good example and a step forward to solving difficult issues between neighbors. Georgia, within its purview, is standing by to assist its partners, if need be, by actively engaging in the process – firstly, to deal with humanitarian concerns," reads the statement.