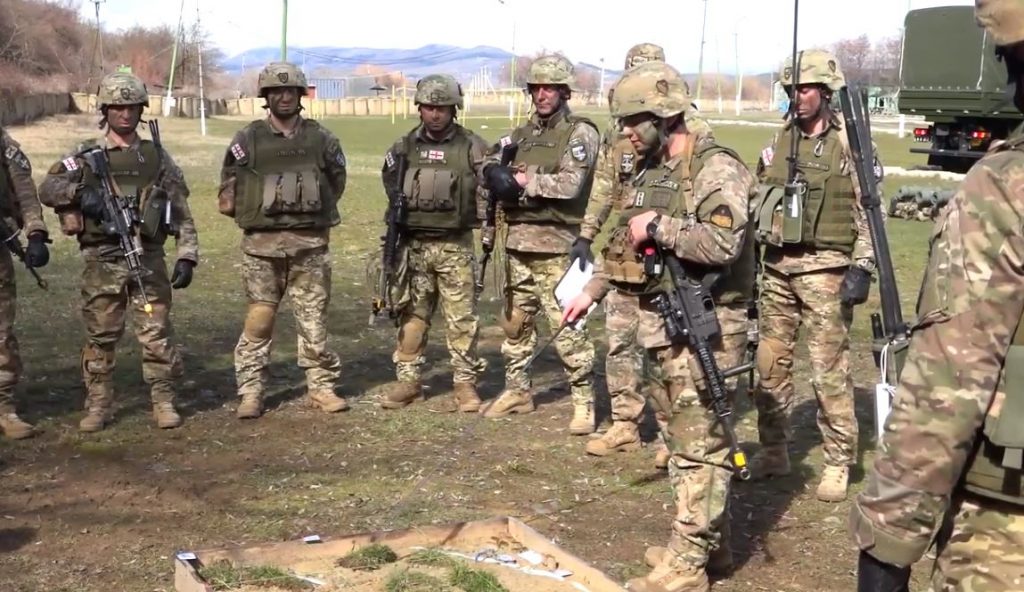 12th Battalion of First Infantry Brigade to be on training
The 12th Battalion of the First Infantry Brigade of the Georgian Armed Forces is undergoing field training before joining the GDRP program in May.
According to the Defense Ministry, the GDRP program aims at improving the Georgian armed forces' skills in territory protection and the development of equipping capabilities.
The training includes giving orders, tactics in movement, attacks, raids, surveillance and other operations.