JESC National Selection
Sandra Gadelia represented Georgia at 2020 Junior Eurovision Song Contest (JESC), with the song You are not alone.
Georgian contender Sandra Gadelia took the 6th position in the 2020 Junior Eurovision Song Contest (JESC). She received 111 points including 12 points from Spain and Ukraine.
Sandra Gadelia performed the song "You are not alone," written by Temo Sajaia and composed by Giorgi Kukhianidze.
Due to pandemic, Junior Eurovision 2020 was hosted from Warsaw, but all artists performed remotely from a studio in their own country.
12 different countries took part in the annual competition for talented youngsters aged 9 to 14.
Georgian First Channel provided live broadcasting.
Official Video
Official Audio
Music: Giga Kukhianidze
Lyrics: Temo Sadjaia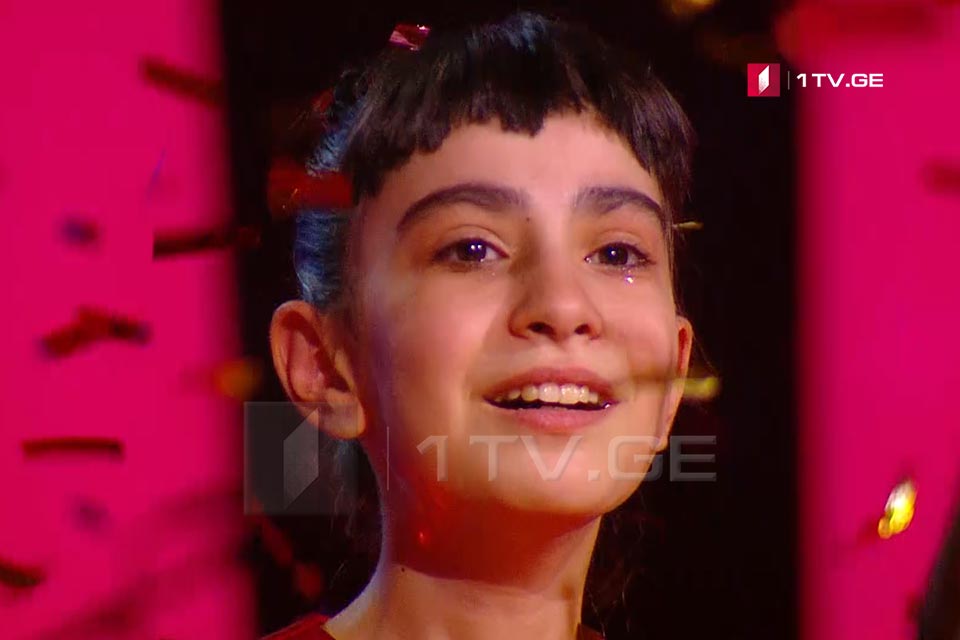 Sandra Gadelia is the Winner of Children's music contest Ranina. Rati Gelovani and Marita Khvedelidze made it to the final with Sandra which took place on 13 November 2020. In the end, Sandra finished on top.
Musical Project Ranina